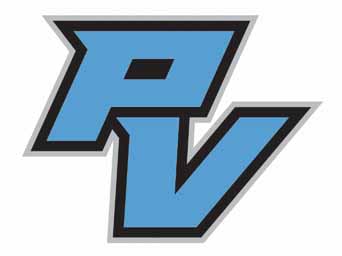 Head Coach Robin Mignerey
eMail: [email protected]
Assistant Coach Daniel Burkert
[email protected]
Assistant Coach Sarah DellaPorta
[email protected]
---
The 2016-2017 girls volleyball season commences August 3, 2016. Tryouts will occur August 3-5, 2016 from 5:00PM to 7:30PM.  Based on tryouts, we will be selecting Varsity, Junior Varsity, and Freshman teams (numbers permitting).  We encourage all female student athletes that are interested to attend tryouts.  Summer conditioning practices for any student who would like to tryout for the PVHS team in August will occur as follows:  Wednesdays @ 8:30 AM at the track starting June 8 and Thursdays @ 6:00PM in the gym starting June 2, 2016.
All forms must be in for a player to participate. Forms include the GA7, EL2, EL3, and St. Johns County Student Code of Conduct. New players who transferred here after attending another high school also must complete a GA4 form. If you have any questions on your forms, please email Coach David Scott ([email protected]).
---
Home school students must complete an EL7 with our county office and submit to athletics prior to the first day of the season along with the above listed forms.
---
The Girls Volleyball schedule may be accessed at C2CSchools. Click on the link to the left for "Schedule" and select "Sports/Activities" and then select your sport.
---
To visit the Girls Volleyball website, follow this link:
http://www.leaguelineup.com/pvsharksvolleyball