Congratulations to the New Ponte Vedra boys volleyball team members:
Euginio Abruzzini
Jan Borodziuk
Max Borodziuk
Hall Bradshaw 
Troy Chinchilla
Merrit Crowe
Kyle Deegan
Zach Ervanian
Eli Fernandez
Cooper Henricksen
Andre Hanel
Logan Johnson
Davis Kinsey

Ricky Russo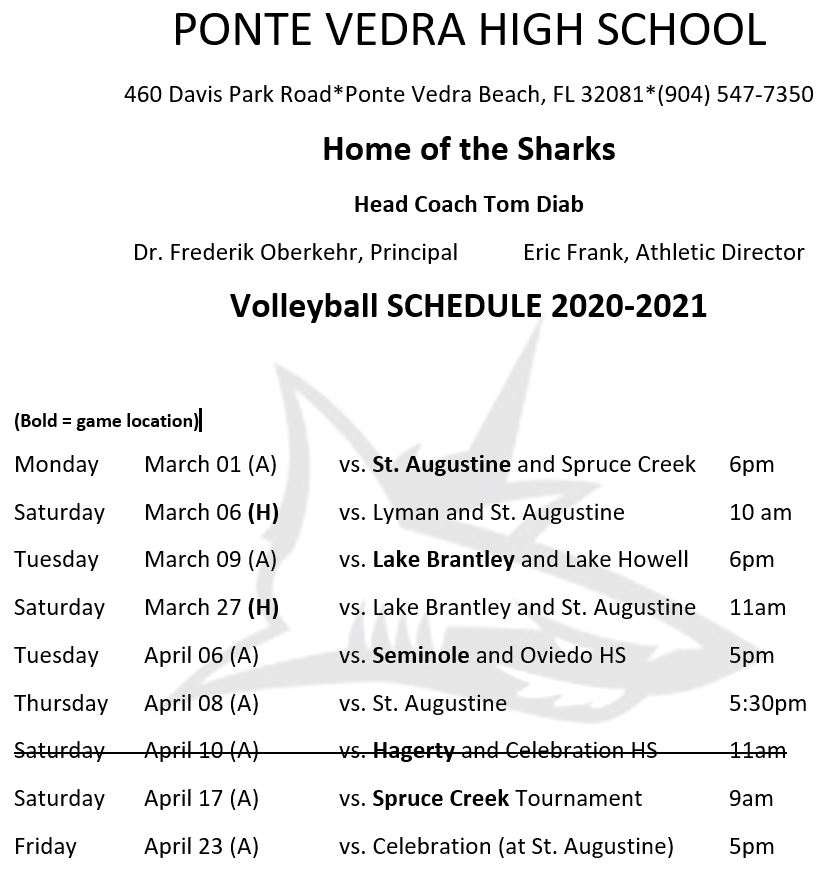 We have 18 teams scheduled to play this season. The calendar will be released once the team is finalized.
More details coming soon!