College & Career
 
---

Available through Khan Academy
Bright Futures Student Handbook
2019-2020 Florida Financial Aid Application Reference Guide
Ponte Vedra High School Profile 19-20
---
COLLEGE READINESS INFORMATION
(event was held on Feb. 26, 2019)
PRESENTATION SLIDES
College Application Handbook
Freshman College Readiness Packet
Sophomore College Readiness Packet
---
Florida's Colleges & Universities:  Don't want to wander too far away from our warm, tropical weather? See for yourself how many public and private colleges and universities are located in Florida!  Many colleges & universities in Georgia also offer our students out-of-state tuition fee waivers (ie: in-state tuition!).

Searching for and applying to colleges is an exciting part of high school.  Use this site, get familiar with your Naviance Family Connection account, take an interest inventory survey, discover your passion, and have fun!   Ask to get your Naviance Family Connection account activated by your guidance counselor or Mrs. Martinez.  Click on the link below to access: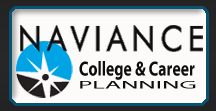 Tips on Preparing for College (Grades 9 through 12)
Grades 9-12 College Planning Timeline
Understanding your PSAT/NMSQT score:



   Linking your CollegeBoard PSAT/SAT account to Khan Academy

Register for the SAT and ACT here:  


The Ponte Vedra High School code for SAT and ACT registration is 102180. Students should enter this code on all SAT and ACT registrations. This allows the school to receive a copy of the scores for student records.


Florida Public University Admissions Matrix
Florida Private College and University Admissions Matrix
Visit college campuses (virtually) from the privacy and comfort of your own home!
ACT vs. SAT: Which test should I take?  The counselors recommend you take both tests the spring of your junior year. Both are acceptable for college admissions. Depending on what type of student you are, you may score better on one over the other. You just won't know until you take them and see! Here are the basic facts:
ACT
Question
SAT

An assessment test that measures what you've learned in school.

What kind of test is this?

An aptitude test that measures how you apply what you've learned in school.

215 multiple-choice questions and an optional essay.

What can I expect?

128 multiple-choice questions, 10 fill-in questions and an essay.

3 hours (add an extra 30 minutes if you decide to take the writing test)

How much time am I given?

3 hours and 45 minutes

Algebra, geometry, and trigonometry. Calculators are allowed.

What about math?

Algebra, geometry, statistics, probability and data analysis. Calculators are allowed.

You get 30 minutes to write a short essay based on a prompt. The essay is optional on the ACT.

What about the essays?

You get 25 minutes to write a short essay based on a prompt. The essay is required on the SAT.

Tests your ability to interpret science experiments.

What about science?

There are no science questions.

1 to 36 for each subject; scores are averaged to come up with a composite score.

How is it scored?

Scores range from 200 to 800 for each of the three sections, added together for a combined score of up to 2400.

Registration packets are available in the guidance office or you may register online: www.actstudent.org
Online registration and information
Registration packets are available in the guidance office or you may register online: www.collegeboard.com

Students who do better on the ACT typically…




-enjoy science, economics or debate




-work hard in school to earn good grades




-are "book smart"




-are good writers




-are better at reading for general idea

Consider this…

Students who do better on the SAT typically…




–

enjoy brain teasers or riddles




-don't have to study to pass tests




-are "street smart"




-are good at reading between the lines




-have a good eye for detail