PVHS Food and Nutrition Services
Elymar Prato – Assistant Manager
Kitchen Staff:
Maria Del C Prieto Rodriquez
Arcel DeLigero
Sheryl Fong
Susan Johns
Shannon Malat
Ligaya Smith
Eric Tomalo
Minerva Vasquez-Rosario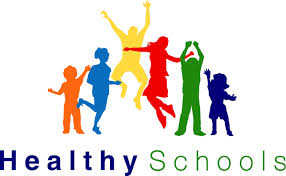 The café offers a daily changing menu of Specialty A La Carte items for Breakfast and Lunch that range from $1.00 to $6.00. Prices are posted for A La Carte items on serving line each day. A La Carte Items, Snacks, Pepsi products, and Outside Food Vendors are not part of the School Lunch Program.
Mondays: Papa John's Pizza – $2.50 per slice
Tuesdays: FireHouse Subs – $6.00
Wednesdays: Chick Fil-A Sandwiches – $5.75
Fridays: Zaxby's Chicken Sliders – $5.50
Please find the current PVHS menus below:
Pricing for attached menu meals is:
Breakfast $1.75
Reduced Breakfast $0.30
Lunch $3.50
Reduced Lunch $0.40
*menu items are subject to substitution due to availability*
For additional information regarding the District School Food Program please visit our website at: http://www.stjohns.k12.fl.us/food/