PVHS Food and Nutrition Services
Lori Aliprando – Asst. Manager
Kitchen Staff:
Maria Del C Prieto Rodriquez
Arcel DeLigero
Sheryl Fong
Lisa Leary
Maria O'Donnell
Ligaya  Smith
Cyntrese Terrones
Minerva Vasquez-Rosario
---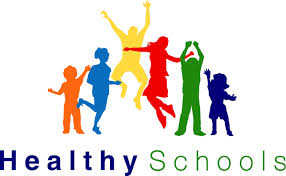 The café will be offering a daily changing menu of Specialty items for Breakfast and Lunch that range from $1.00 to $6.00.  Prices are posted for A La Carte items on serving line each day.
Mondays: Papa John's Pizza – $2.50 per slice (first slice free with additional required components)
Wednesdays: Chick Fil-A Sandwiches – $5.25
Fridays: Zaxby's Chicken Sliders- $5.00
Please find the current County
Breakfast Menu (Full Menu)
and
Lunch Menu (Full Menu)
. If students take all components included in the meal, it will be complimentary.
*menu items are subject to substitution due to availability*
For additional information regarding the District School Food Program please visit our website at: http://www.stjohns.k12.fl.us/food/