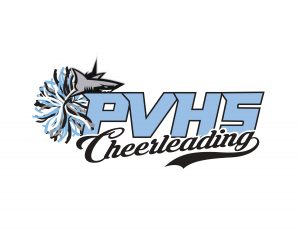 Head Coach – Melanie Harden- [email protected]
JV Coach – Janice Rausch – [email protected]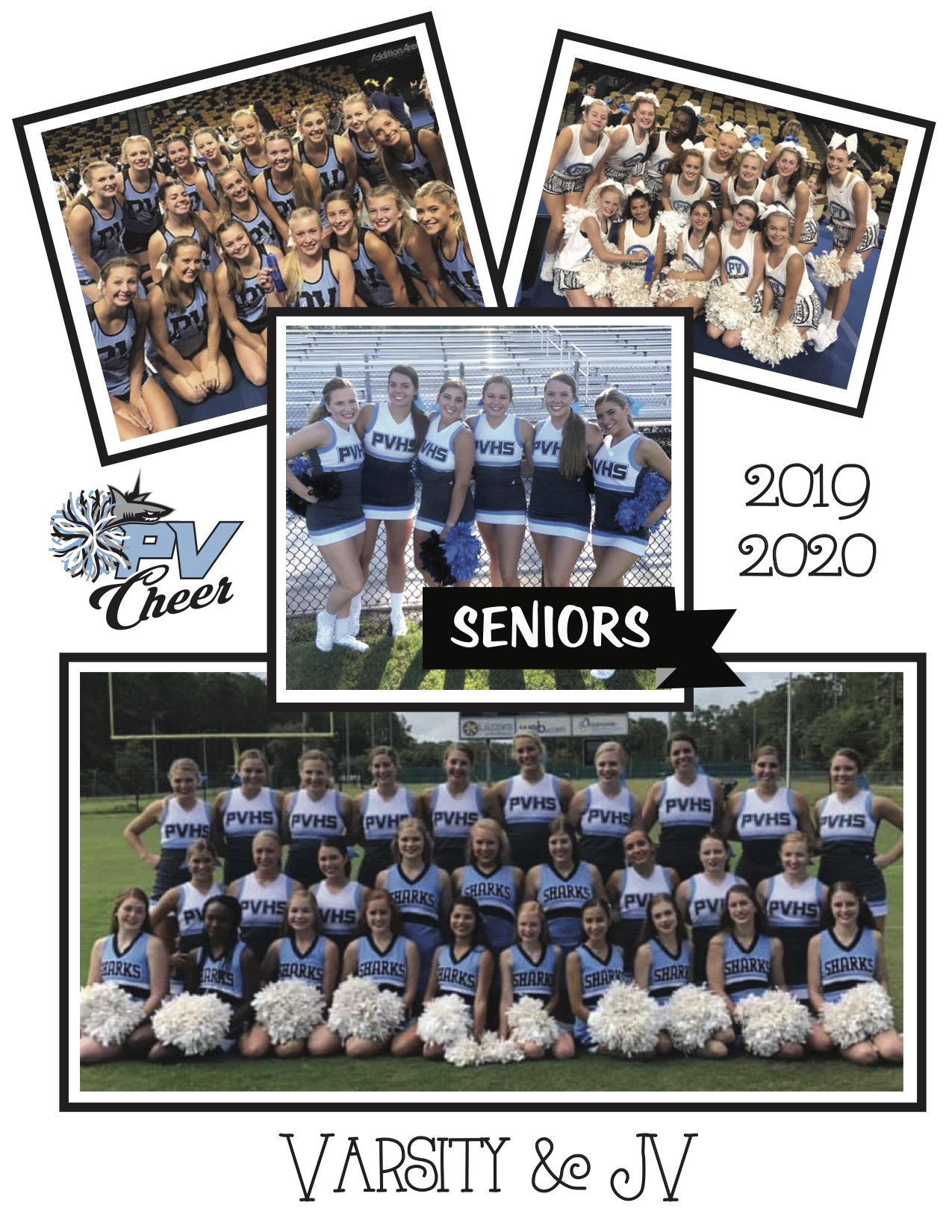 ---
---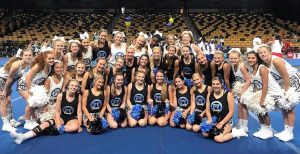 2019-2020 Varsity and JV Cheer Teams at UCA Camp
---
REGISTRATION INSTRUCTIONS
Please click on the link below for step-by-step directions on how to upload documents for your athlete.
2019-2020 Student Athlete Registration Instructions
---
New players who transferred to Ponte Vedra after attending another high school must also complete a GA4 form.
Home school students must complete an EL7 form within our county office and submit to athletics prior to the first day of the season.
---
If you have any questions with uploading your forms, please contact Debbie Strauch, athletic secretary at

[email protected]
---
Varsity Cheer Head Coach
Melanie Hardin is the Head Cheerleading Coach. She has a long list of credentials; Levels 1-5AACCA, Certified Former Competitive All Star Cheerleader, Former East Carolina University Cheerleader, and Former USGA Level 10 Gymnast. Coach Hardin is originally from San Diego, California and has moved all around the world from Japan to North Carolina, and finally making her home in St. Augustine in 2008. Coach Hardin is a coach at Zone Cheer All Stars where she helps student-athletes of all avenues begin and further their love of cheer. She has been with Zone Cheer since the beginning in 2009. Coach Hardin was a member of the ECU competitive cheer team as well as the game day cheer team. She was a competitive level 10 gymnast at Crystal Coast Gymnastics in Morehead City, NC. She has coached gymnastics level 3-8 in New Bern, NC then moved to Asheville, NC to coach competitive cheer at Premier Athletics Asheville. Coach Hardin is no stranger to the world of cheer as it has been a part of her life as an athlete and coach for a very long time. Coach Hardin has a strong desire to instruct her student-athletes to do the best they can and she assists them in continuous progressions in cheerleading and tumbling.
 If you have any questions please contact Coach Hardin by email at [email protected]
---
JV Assistant Coach
Janice Rausch
   is the PVHS JV Cheer Coach. She has been married for 24 years and has two teenage daughters.  She worked in education for over 20 years as a special education and Math teacher.  Janice earned a Bachelor of Arts in Special Education and a Masters of Education in Educational Leadership.  In her day job, she works as an Assistive Technology Specialist for secondary students served through the Exceptional Student Education program in St. Johns County.  As a county employee, she is thrilled to be able to work with the talented athletes in the cheer program here at PVHS.
Janice is delighted to be back for a second season.  She first worked with PVHS Cheer 2012-2013, the same time she coached the PV Splash Dance Team.  Last year, Janice was ecstatic to return to coaching!  She is excited to have the opportunity to support our JV sports programs by bringing spirit to the sidelines of JV sports.  JV Cheer is so important to our overall spirit program at PV because we support Varsity Cheer.  Together, Varsity and JV Cheer, work cohesively to bring spirit to our community by supporting athletic and community events.  This year is extra exciting as JV will be competing for the first time ever!  This will be a new era for JV Cheer!  PVHS has a great number of talented athletes and so she truly looks forward to bringing this talent to the mat and showing everyone what SHARKS can do!  #finsup
If you have any questions about JV Cheer at PVHS, please feel free to contact Coach Rausch at [email protected]
---