---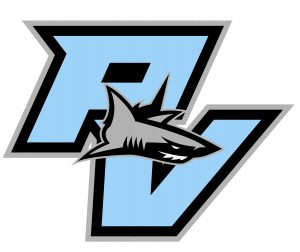 PONTE VEDRA GIRLS GOLF
Head Coach –
---
IMPORTANT
All paperwork information and safety viedos are to be completed online at Athleticclearance.com and a current physical MUST be uploaded prior to tryouts.  See main Athletic website for Registration Information.
---
2019 REGIONAL CHAMPIONS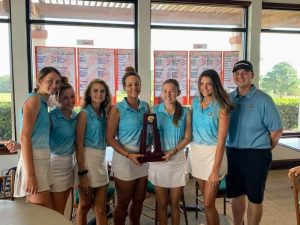 Gulf Breeze in Pensacola
---
Last Event: 4th place finish in the 2019 State Finals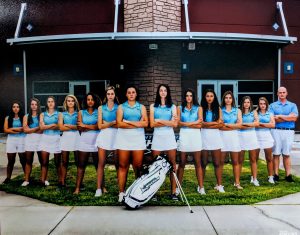 2019 Team Photo:  Left-to-Right:  Malia Pantoja,  Ellie Peterson,  Reni Jancsik,  Jordan Barnett,  Kayleigh Baker,  Caroline Peters,  Remy Cush,  Kathy Miller,  Ashlan Tresca,  Lilly Dwyer,  Zoe Augusta,  Kendall Brown,  Caroline Conway,  Coach Clint Finlay  
2019 District Champions!!!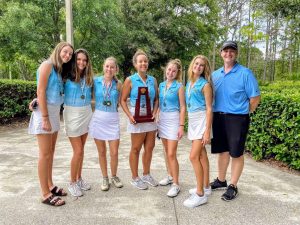 2019 District Tournament Champs!  ~ Kathy Miller, Ashlan Tresca, Reni Jancsik, Kayleigh Baker, Caroline Conway, Jordan Barnett, Coach Clint Finlay