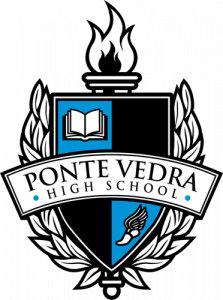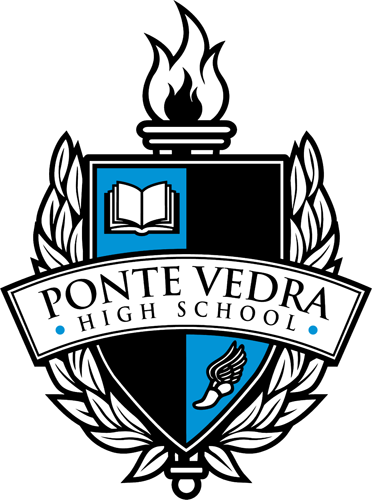 Empowering Every Learner to Develop Good Character and to Achieve Success
Good evening Shark Families:
We hope that this update finds you and your family well.  The first quarter has come to an end and we would like to post this reminder of school dates and policies.
COVID Protocols:

 We have had to ask students to quarantine due to close contact. If you receive notice, please review all information carefully. We have tried to include any and all pertinent information regarding quarantine, access to student work, exemption from quarantine, etc. You may also refer to the district website for more information and a FQA: 

https://www.stjohns.k12.fl.us/covid-19/
Dress Code: The new Dress Code Policy has been addressed with students at class meetings during the first week of school. We have offered gentle reminders to students this past week. Beginning Monday, August 30, 2021, students who are non-compliant may be subject to disciplinary action. The district policy is in our Code of Conduct pages 13-15 found here: https://www.stjohns.k12.fl.us/schoolservices/conduct/
Parents are to sign and return the signature form that they have reviewed the 2021-2022 Code of Conduct
Students have been issued their student ID. Students should carry their ID at all times.
Only students who have purchased a valid Parking Pass for the 2021-2022 school year may park on campus. Students who have a modified or blended schedule or who may participate in clubs or athletics are not permitted to park on campus without a parking pass.
We continue to monitor morning and afternoon traffic. We do anticipate traffic easing in the coming days. Please remain patient. We are already near normal time for dismissal. Under no circumstance should patents and/or students attempt to circumvent the parent line as we approach the end of the day. The risk of receiving a summons for this poor decision making is not worth the few minutes you may save.
Important Upcoming Events:
10-21-2021: National Honor Society Induction
10-26-2021: First Quarter Report Cards on HAC after 4pm
11-11-2021: Veteran's Day – No School
11-24 to 11-26-2021: Thanksgiving Break – No School
12-16 to 12-21-2021: Midterm Exams
12-21-2021: End of Second Quarter
As always, please feel free to reach out with any questions or concerns. Stay Strong, Stay Well, GO SHARKS!
PVHS Administration
We would like to take this opportunity to recognize…..drum roll please….
Linda Green
2021-2022 Teacher of the Year
Daniel Lezcano
2021-2022 Rookie Teacher of the Year
Congratulations!!!!
Dual Enrollment
For Seniors and Juniors looking for more information about Dual Enrollment courses, please go to https://www-pvhs.stjohns.k12.fl.us/guidance/dual-enrollment/
Class of 2022 Commencement
Ponte Vedra High School Class of 2022 Commencement Ceremony will be held on May 28, 2022 at University of North Florida beginning at 9:00am.
Yearbook Photos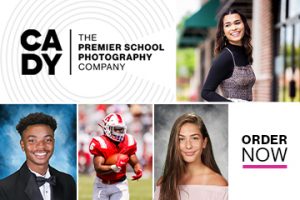 CLASS OF 2022 SENIORS
Yearbooks and Senior Ads are available for purchase at this time at https://www.yearbookordercenter.com/. The deadline for Senior Ads is Thursday, December 9. Underclass Make-ups are scheduled for November 3.
Family Nights
We are returning Family Nights this year, i.e. no assigned homework, afternoon athletic practices, or assessments the next day, to provide families the opportunity to enjoy an evening together.  We will have one family night per marking period.  The dates are as follows…please mark your calendar:
November 10, 2021
February 2, 2022
April 20, 2022
COVID-19 Update
Attention Students and Parents!
The safety protocols for the 2021-2022 School Year with regards to COVID-19 have been updated. For the most up-to-date COVID-19, please refer to the School District site.
Quarantine Call Center: Call 904-819-1101 to get answers to all of your health related quarantine questions. 
2021-2022 Instructional Materials Adoption for Mathematics
The St. Johns County School District curriculum department formally announces the review process for the 2021-2022 Instructional Materials Adoption for Mathematics. The core resources that have been submitted for evaluation have come from the state adoption bid list and other submitted resources from publishers when available. Additional resources for advanced programs may be reviewed from materials listed as appropriate for the program indicated.
Please visit the instructional materials website to view the resources that are being considered for adoption. If you would like access to any available printed materials or require assistance reviewing the online resources, please call the Instructional Resources and Media Services office at 904.547.3947. Materials are available for review from 8:30 a.m. - 4:30 p.m.
We encourage parent and community participation in our adoption process. If you would like to serve on a school committee and formally review the resources as a part of the school review team, please contact any school or our office at 904.547.3947.
To learn more about the policies and procedures for textbook adoption, visit the Florida Department of Education Instructional Materials Website.
B.E.S.T. Standards Presentation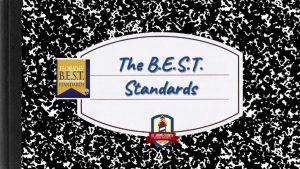 The purpose of the video is to provide parents and community members with information about the new B.E.S.T. Standards for English Language Arts and math. The video also explains the timeline for the implementation of the new standards.
View the B.E.S.T. Standards Presentation
This is just a reminder that anyone (parent, guardian, friend, neighbor, aunt, uncle) must have school access to attend an event at Ponte Vedra High School, have lunch with a student and/or attend an awards assembly. If you have not already done so, please complete the School Access Form. The process for approval may take up to 4 weeks, so please fill out the application sooner than later for any guests that would like to have school access. Once the application is approved, school access will be valid for three years.
FortifyFL is a website and app developed at the direction of the Florida Legislature. Any student, educator, parent or member of the public can report school safety concerns directly to law enforcement and school administrators anonymously and easily through the FortifyFL app or getfortifyfl.com.