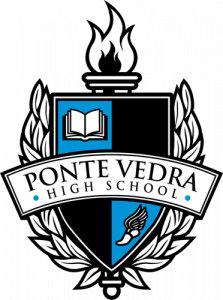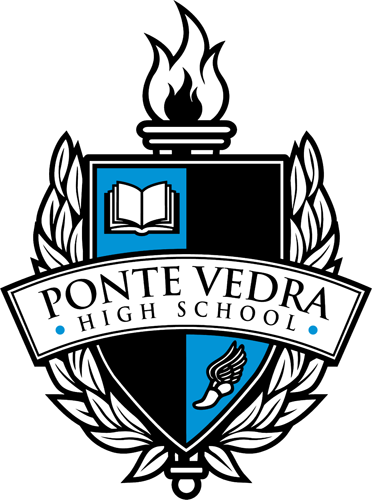 Empowering Every Learner to Develop Good Character and to Achieve Success
Good evening Shark Families:
It was a terrific pleasure meeting parents this week. If you were unable to attend, we would like to offer some of the information shared:
If you are able, please support our PTO and/or Athletic Booster organizations. They offer outstanding support to our school community.
Important Dates:
The first day of school, August 10, 2022, is an early release day. We will conduct a homeroom. Students who may have a modified schedule first or second period are expected to report at 9:15am to receive their final class schedule. Homeroom assignments will be available on the first day of school.
PVHS Open House: September 1, 2022 beginning at 6:00pm
First Marking Period Family Night: September 14, 2022
Traffic: We generally experience heavy volumes of traffic the first few weeks of school. We anticipate traffic to ease as the school year progresses. Transportation routes take time to adjust. Again, we anticipate that buses will arrive on time within the first few weeks of school. Students will have access to the courtyard beginning at 8:00am if you plan to avoid excessive traffic. Parents dropping students off should use the bus loop up until 8:50am. When picking students up, please do not encourage your student to meet you in the pickup line or turn around in our parking area. This only adds traffic issues.
Students who have received a parking pass are required to display their hangtag. Hangtags are currently available in Dean's Reception.
Please refrain from parking in numbered spaces when visiting the school campus as all parking is assigned. Please used designated visitor parking. In the event visitor parking is unavailable, you may park in front of the school. Please notify the front office receptionist that you are parking in front of the school.
Schedules: We are currently working through more than 400 requests received Wednesday for schedule adjustments. Please be patient. We are reviewing requests and anticipate that allowable changes will be reflected when schedules are released on Monday or when final class schedules are distributed on the first day of school. If you believe an error still exists, your student should meet with their counselor before school (8:30am-9:15am) or during their scheduled lunch period. Current counselor assignments are as follows (we anticipate our fourth counselor to be on campus in the coming weeks):
Kaplan: A-ED & REX-SHEN
Grillo: EG-LEA & SHEP-TUC
Ngai-Crim: LEB-RES & TUR ZUR
If at any time throughout the school year you need academic assistance, you should contact the teacher first, then your student's counselor, and then the administrator in charge of the department (PVHS Info Guide 2023).
We will have a focus of student attendance and tardies this year. It is important for students to attend school regularly and arrive to classes on time. Our procedures for addressing these issues will be presented to students at class meetings on August 11, 2022.
All things College Planning: https://www-pvhs.stjohns.k12.fl.us/college/
All things from Guidance: https://www-pvhs.stjohns.k12.fl.us/guidance/
Attendance: Issues with attendance and/or tardies can be directed to Mrs. Riccardi, our attendance clerk: [email protected]
Schoology: Issues with Schoology can be directed to Mr. Richards, our Media Specialist: [email protected]
All things Naviance can be directed to Mrs. Lee, our AP Coordinator and College and Career Specialist: [email protected]
We hope that you find this information useful. We are looking forward to receiving students next week. Have a great weekend!
PVHS Administration
We hope that you have been enjoying the summer recess relaxing and spending time with family and friends! Please review the following carefully.
IMPORTANT UPCOMING DATES:
Freshman Fest – July 28, 2022 8:00am
Opening day for students – August 10, 2022
PVHS Open House – September 1, 2022 6:00pm
Family Night – September 14, 2022
Homecoming – October 21, 2022
Homecoming Dance – October 22, 2022
Student schedules will be available for review on August 3, 2022 from 7:30am until 4:00pm. Any request for schedule adjustments must be submitted by 7:30pm on August 3rd (please see below for further details). We will make every attempt to make adjustments before schedules go live on August 8, 2022. Please be reminded that students will receive final schedules on August 10th in homeroom.
When viewing schedules, please keep in mind the following:
Class periods and teachers may still change before the finalized release of schedules due to balancing of classes. However, student course placement will not change.
Newly hired teachers may be represented by a placeholder on your student's schedule.
Off campus St Johns River State College or University of North Florida dual enrollment courses may not be reflected on your PVHS schedule until the end of the first marking period.
If you wish to request to have your student's schedule reviewed because you believe an error was made, a scheduling concern MUST be submitted using this link:
SCHEDULE CONCERN REQUEST (Please note that this form will not accept responses until August 3rd at 7:30am and will close at 7:30pm).
This form will be the ONLY WAY to submit a scheduling concern. Schedule requests sent any other way WILL NOT be considered. Do not email schedule change requests or call up to the school. Please note that you will not get an email response to your requests.
Below are the ONLY APPROVED REASONS for a change to your schedule:
You are scheduled for a course in which you have already received a grade/credit.
Your schedule is missing a required course for graduation (following the course progression)
You have a hole in your schedule.
Any other schedule requests will not be reviewed or approved.
To preview your schedule with room numbers, follow these instructions:
Log into student HAC account (not parent)
Click the "Classes" tab
Click the "Schedule" tab
Students will be able to see their schedule with room numbers.
Below is a reminder of important information regarding our scheduling process and requirements:
Advanced Placement Courses are the most rigorous courses offered at Ponte Vedra High School. Please take great care in selecting these courses and the number of AP courses taken in any given year. Our website has information regarding Advanced Placement course work: https://www-pvhs.stjohns.k12.fl.us/apinfo/
A Modified Schedule is requested when a student wishes to take less than seven (7) courses. Only seniors are permitted to request a modified schedule provided they have met all graduation requirements (to include courses currently requested). Students had to request a modified schedule through the guidance department no later than May 27, 2022. Requests for a Modified Schedule will NOT be accepted.
A Blended Schedule is requested when a student wishes to take a mix of on campus courses and courses taken virtually through SJVS or FLVS. This option is open to all students. Students are NOT permitted to take more than three (3) courses virtually. Students must still be registered for seven courses unless a senior who will meet all graduation requirements. Students are to take at least one course virtually to satisfy graduation requirements. Students had to request a blended schedule through the guidance department no later than April 14, 2022.
Dual Enrollment
For Seniors and Juniors looking for more information about Dual Enrollment courses, please go to https://www-pvhs.stjohns.k12.fl.us/guidance/dual-enrollment/
COVID-19 Update
Attention Students and Parents!
The safety protocols for the 2021-2022 School Year with regards to COVID-19 have been updated. For the most up-to-date COVID-19, please refer to the School District site.
For questions about COVID-19 please contact St. Johns County School District Covid Support Team at (904) 547-8230
2021-2022 Instructional Materials Adoption for Mathematics UPDATE
On February 8, 2022, the St. Johns County School Board voted to approve the list of recommended resources for adoption for Math. View the final list of approved resources. Florida Statute allows parents or residents of the county to object to the adoption of a specific instructional material. If you would like to contest the adoption of the Math resources, you must complete the Reconsideration of Instructional Materials Request Form and submit it to the SJCSD Instructional Resources and Media Services Department no later than noon on March 10, 2022.
Please visit our Instructional Materials Adoption web page to:
Access the math resources that are being considered for adoption.
Learn more about the policies and procedures for textbook adoption.
B.E.S.T. Standards Presentation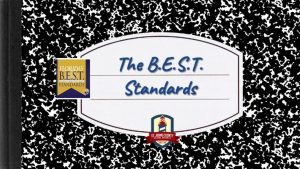 The purpose of the video is to provide parents and community members with information about the new B.E.S.T. Standards for English Language Arts and math. The video also explains the timeline for the implementation of the new standards.
View the B.E.S.T. Standards Presentation
This is just a reminder that anyone (parent, guardian, friend, neighbor, aunt, uncle) must have school access to attend an event at Ponte Vedra High School, have lunch with a student and/or attend an awards assembly. If you have not already done so, please complete the School Access Form. The process for approval may take up to 4 weeks, so please fill out the application sooner than later for any guests that would like to have school access. Once the application is approved, school access will be valid for three years.
FortifyFL is a website and app developed at the direction of the Florida Legislature. Any student, educator, parent or member of the public can report school safety concerns directly to law enforcement and school administrators anonymously and easily through the FortifyFL app or getfortifyfl.com.