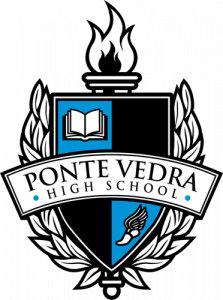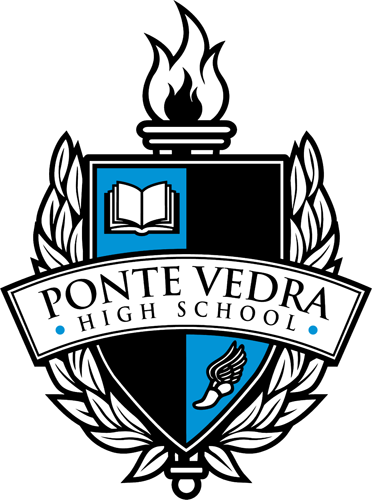 Empowering Every Learner to Develop Good Character and to Achieve Success
Hello Parents!
As May approaches, our end of year testing begins with AP, End of Course and FSA exams. These exams are important to our students and our school community. We need YOUR HELP with various aspects of administering the exams.
If you would like to help, please click to view the proctoring schedule. Please sign up for the days and times you are available to assist!
We look forward to a smooth and successful testing season and end of year!
Sign Up Genius Link: https://www.signupgenius.com/go/70A0B4FA5A82DABFE3-pvhs
Please contact Jennifer Lee (AP Exams) at [email protected] or Caitlin Healy (EOC, FSA) at [email protected] if you have questions.
Cafeteria Menus
The Ponte Vedra High School Cafeteria has many options for Breakfast and Lunch. Please review the menus below to learn what the options are for your students.
Dual Enrollment
For Seniors and Juniors looking for more information about Dual Enrollment courses, please go to https://www-pvhs.stjohns.k12.fl.us/guidance/dual-enrollment/
Class of 2022 Commencement
Ponte Vedra High School Class of 2022 Commencement Ceremony will be held on May 28, 2022 at University of North Florida beginning at 9:00am.
COVID-19 Update
Attention Students and Parents!
The safety protocols for the 2021-2022 School Year with regards to COVID-19 have been updated. For the most up-to-date COVID-19, please refer to the School District site.
For questions about COVID-19 please contact St. Johns County School District Covid Support Team at (904) 547-8230
2021-2022 Instructional Materials Adoption for Mathematics UPDATE
On February 8, 2022, the St. Johns County School Board voted to approve the list of recommended resources for adoption for Math. View the final list of approved resources. Florida Statute allows parents or residents of the county to object to the adoption of a specific instructional material. If you would like to contest the adoption of the Math resources, you must complete the Reconsideration of Instructional Materials Request Form and submit it to the SJCSD Instructional Resources and Media Services Department no later than noon on March 10, 2022.
Please visit our Instructional Materials Adoption web page to:
Access the math resources that are being considered for adoption.
Learn more about the policies and procedures for textbook adoption.
B.E.S.T. Standards Presentation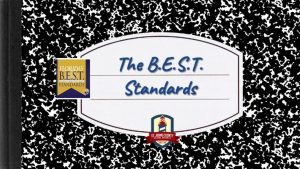 The purpose of the video is to provide parents and community members with information about the new B.E.S.T. Standards for English Language Arts and math. The video also explains the timeline for the implementation of the new standards.
View the B.E.S.T. Standards Presentation
This is just a reminder that anyone (parent, guardian, friend, neighbor, aunt, uncle) must have school access to attend an event at Ponte Vedra High School, have lunch with a student and/or attend an awards assembly. If you have not already done so, please complete the School Access Form. The process for approval may take up to 4 weeks, so please fill out the application sooner than later for any guests that would like to have school access. Once the application is approved, school access will be valid for three years.
FortifyFL is a website and app developed at the direction of the Florida Legislature. Any student, educator, parent or member of the public can report school safety concerns directly to law enforcement and school administrators anonymously and easily through the FortifyFL app or getfortifyfl.com.