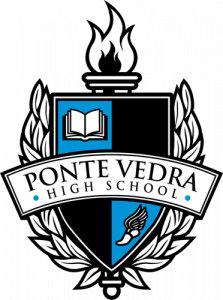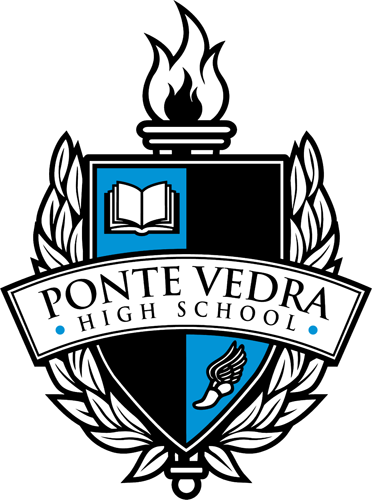 Empowering Every Learner to Develop Good Character and to Achieve Success
Start of 2021 School Year Information
Good evening Shark Families:
We hope that you are enjoying the summer recess and finding time to relax with family and friends.  We are eagerly anticipating the return of students on August 16, 2021.  Please read carefully through the following updates:
Our Administrative Team: 
Jeannine O'Brian, Assistant Principal (LEA, ELA, World Languages)
Haley Jasper, Assistant Principal (Guidance, Science)
Steve Sanzo, Assistant Principal (Social Studies, Mathematics)
Marisa Leonard, Program Specialist (Academies)
Michael Harrison, Athletic Director
Fred Oberkehr, Principal (PE, ESE, Electives)
Tentative student schedules were released and should have been received via mail.  We are currently working through any adjustments requested through the form provided on our website.  Families will be able to access schedules through HAC beginning August 9, 2021 to confirm said adjustments (NOTE: Some requests may not be possible).  Final student schedules will be distributed in homeroom on the first day of school.
Please check out available resources for parents from our guidance department:  https://www-pvhs.stjohns.k12.fl.us/guidance/  and resources with respect to college and career:  https://www-pvhs.stjohns.k12.fl.us/college/
This year, with support from our PTO, we will conduct parent meetings for each grade level.  All meetings will be held in the Auditorium beginning at 6:00pm 
Freshman Parents:          August 9, 2021
Sophomore Parents:       August 10, 2021
Junior Parents:                August 11, 2021
Senior Parents:                August 12, 2021
Senior parking passes will be distributed on campus beginning August 10, 2021.
Freshman Fest will be held on August 4, 2021 from 8:00am until 12:00pm in the Gym.  We will hold Parent Palooza, an opportunity for Freshman Parents to meet administration, in the Auditorium on that day from 11:00am-12:00pm.  Parents will meet their students in the courtyard at 12:00pm. Signup information is on the right.
Student registered for PE classes will be required to wear uniforms this school year.  Instructions will be provided during the first week of school as to how to choose/purchase gym uniforms.
Important Dates:
Open House:  September 9, 2021 beginning at 6:00pm.
Homecoming Football Game:  October 8, 2021
Homecoming Dance:  October 9, 2021
PSAT:  October 13, 2021
We are returning Family Nights this year, i.e. no assigned homework, afternoon athletic practices, or assessments the next day, to provide families the opportunity to enjoy an evening together.  We will have one family night per marking period.  The dates are as follows…please mark your calendar: 
September 15, 2021
November 10, 2021
February 2, 2021
April 20, 2021
We hope that you will enjoy the time remaining before students return to school.  Please do not hesitate to reach out with any questions or concerns.  We are here to assist you and your student so that they might have the best experience we can possibly offer.
PVHS Administration
Freshman Fest
Attention Students and Parents!
SAVE THE DATE:
Wednesday, August 4th, 2021
Location: Ponte Vedra Gym
Time: 8:00 AM – 12:00 PM
B.E.S.T. Standards Presentation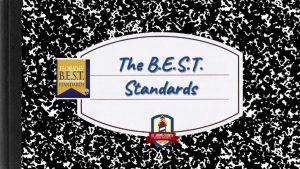 The purpose of the video is to provide parents and community members with information about the new B.E.S.T. Standards for English Language Arts and math. The video also explains the timeline for the implementation of the new standards.
View the B.E.S.T. Standards Presentation
+ Positive + Start Summer Math Program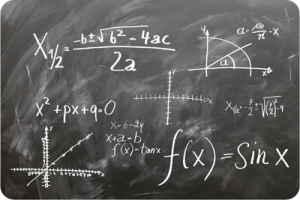 Math is fun, but it can also be challenging.
The St. Johns County School District + Positive + Start Program enables students to practice the prerequisite math skills needed to be successful in the mathematics course in which they are enrolled in the next school year.
Completion of the course will likely give students a positive start in math.
This is just a reminder that anyone (parent, guardian, friend, neighbor, aunt, uncle) must have school access to attend an event at Ponte Vedra High School, have lunch with a student and/or attend an awards assembly. If you have not already done so, please complete the School Access Form. The process for approval may take up to 4 weeks, so please fill out the application sooner than later for any guests that would like to have school access. Once the application is approved, school access will be valid for three years.
FortifyFL is a website and app developed at the direction of the Florida Legislature. Any student, educator, parent or member of the public can report school safety concerns directly to law enforcement and school administrators anonymously and easily through the FortifyFL app or getfortifyfl.com.
ESE Parent Advisory Meetings
No ESE Parent Advisory Meetings are scheduled at this time. The meetings will resume during the 2021-2022 school year.