The Great SHARKaravan.... States 2020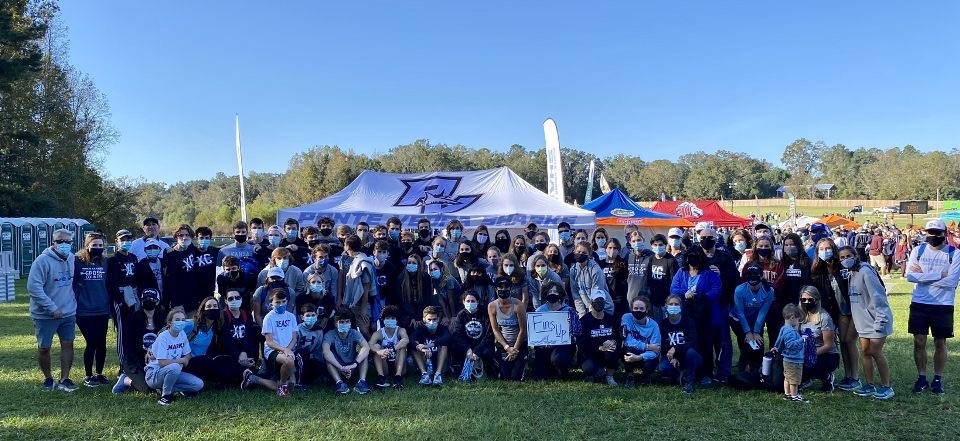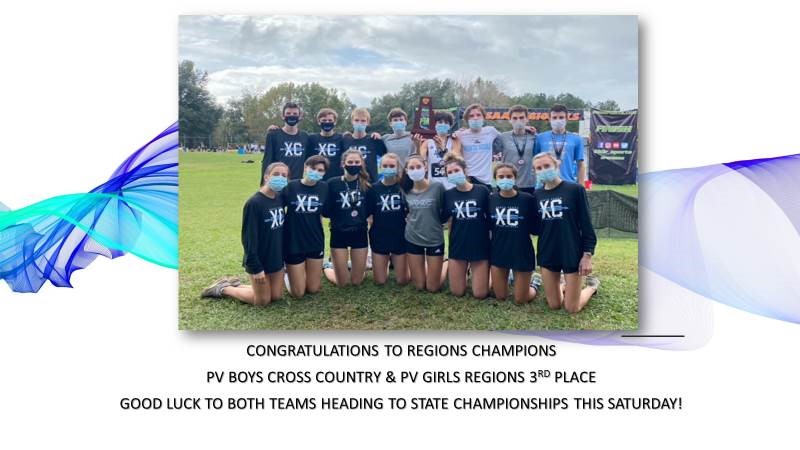 As tryouts/calendars/schedules are modified/updated to account for our ever changing COVID-19 situation, know that dates and times are subject to change at any time.  Feel free to reach out to Coach Circelli with questions or  concerns.
All paperwork information and safety videos are to be completed online at Athleticclearance.com and a current physical MUST be uploaded prior to tryouts.  See main Athletic website for Registration Information.
boys -2020 region champoins. girls 3rd place at region
BOYS - 2019 DISTRICT CHAMPIONS GIRLS 2019 DISTRICT RUNNER UPS
The 2019 boys team became the first PVHS XC team to win districts!!! Lead by District Champion and Captain Cameron Heinz, followed by freshman Grant Doherty 2nd, Lucas Bouquot 4th, Sam Swartz 9th, Colin Lytle 10th, Kyle Reinheimer 13th, and Aiden West 14th. 
The girls team was District runner ups with Lauren Bing 5th, Gab Berardi 6th, Tori Balser 8th, Stella Knehans 14th, Kaylen McMullin 16th, Lucy Mordor 18th, Trish Balser 23rd.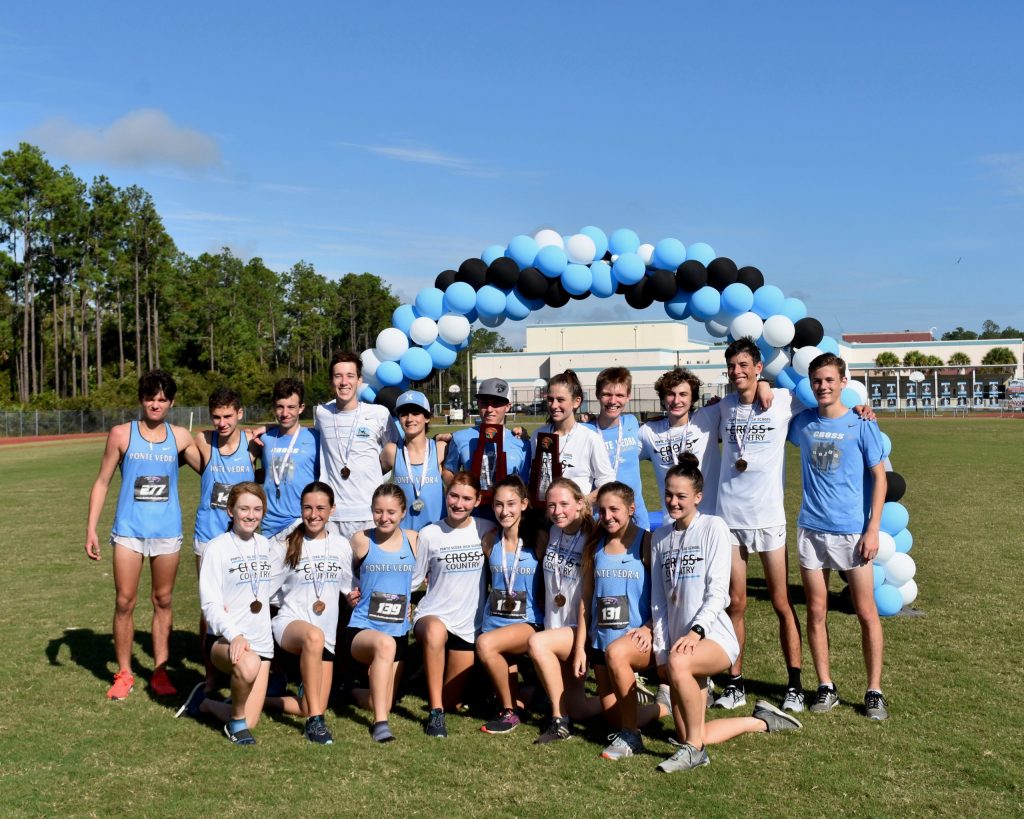 Front Row: Lucy Morfit, Stella Knehans, Mary Slowik, Maggie Milanovich, Gabriella Berardi, Kaylen McMullin, Robyn Circelli, Tori Balser
Back row – Jacobo Perez Anderson, Josh Cills, Lucas Bouquot, Kyle Reinheimer, Grant Doherty, Cameron Heinz, Lauren Bing, Sam Swartz, Aidan West, Colin Lytle, Colin Olson
Ponte Vedra Girls at the FSU Pre-State Invitational 10/12/19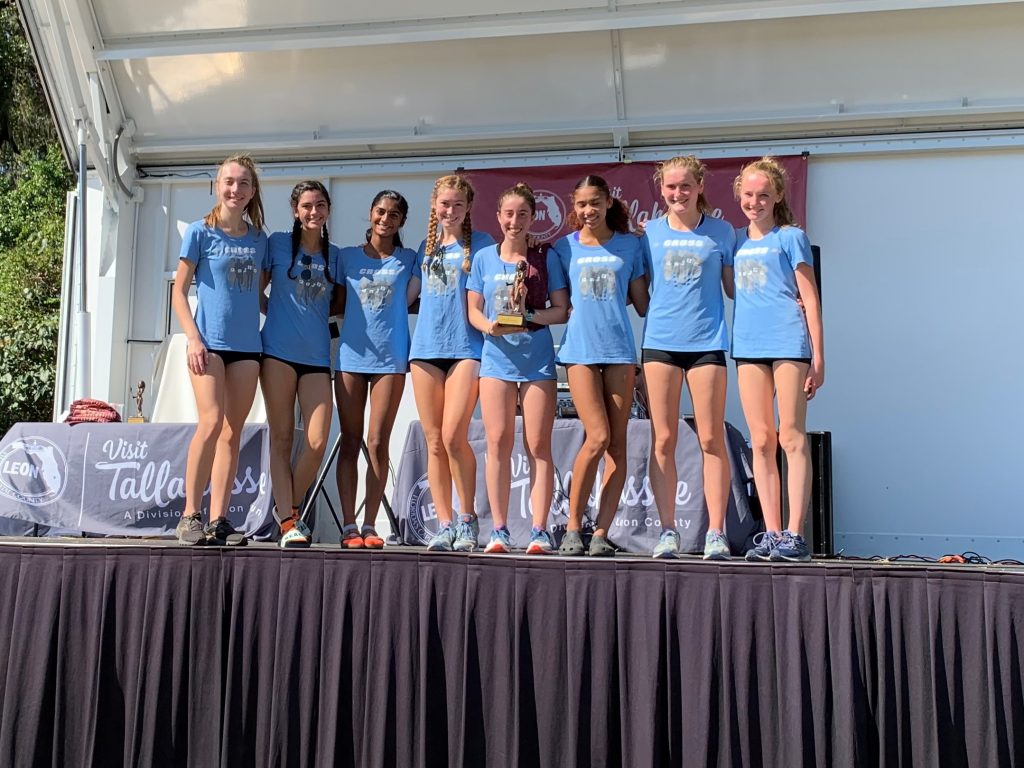 (K. Koerner, photographer)
Coach Rob Circelli has been actively contributing and coaching with the PVHS Cross Country and Track and Field programs since the spring of 2017.  Coach Circelli temporarily took over the dual head coaching role during the 2017 XC season, lead the girls XC program in 2018, and lead the girls and boys distance track team this past spring.  Coach Circelli believes that with hard work, perseverance and the effort of "try", all things are possible.  "Seeing the psychological and physical breakthroughs in these driven student athletes are what makes this role in coaching most rewarding.  That moment…their moment…when they overcome their mind and body, it creates a never-ending spark that can fuel the rest of their lives, when they allow it to happen", he says.
Coach Circelli earned his Bachelor of Science degree at Florida State University where he raced on athletic scholarship for both Cross Country and Track and Field.  While competing for the Seminoles, he earned four individual conference champion titles, qualified and competed in two NCAA Track and Field Championships, was honored as the 1991 FSU Track and Field MVP, as well as, the 1991 Conference MVP, and qualified for the 1992 US Olympic Trials. However, his most memorable moments while attending FSU are the times spent with his teammates and learning the valuable life lesson in embracing a strong work ethic with perseverance that only running and racing can teach.
Coach Circelli has lived in Ponte Vedra Beach since 2011 with his wife Melissa, his three children, Ryan (12th), Robyn (10th) and Ricky (8th).