Fall 2021 Boys Golf Tryout Information (Updated 7/30/21)
August 2 – 6. No tee times at this point. Many of the local courses will be under course maintenance.
August 10 (Tuesday) TPC Valley. Tee times are 12:45, 12:55, 1:05, 1:15.  Players who were NOT on the team last year will be teeing it up at TPC Valley on this day. After the round each player will be notified if they will return for anther tryout round. As of today there are 13 players in this category.
August 10 (Tuesday) Sawgrass Country Club- SCC. Tee times are now CANCELLED due to updated COVID restrictions. 
August 11 (Wednesday) TPC Valley. Tee times are 2:45, 2:55, 3:05, 3;15. Players will be told based on previous days scores from The Valley if they are teeing it up on this day.
August 11 (Wednesday) SCC. Tee times are now CANCELLED due to updated COVID restrictions. 
August 12 (Thursday) Sawgrass CC.Tee times are now CANCELLED due to updated COVID restrictions. 
August 16 (Monday) TPC Valley. Tee times. 4:35, 4:45, 4:55, 5:05. August 10, 11 & 12 scores will help me determine our team roster. These players and parents will be notified if they are asked to become a 2021 team member.
First day of school for the students!
From Coach Leapley:
"Parents and Players – Please email Coach Leapley with the name of the player who intends to try out with emails and phone numbers that apply. This way he can add you to the PV Golf Report emails that go out with important updates."
The Florida High School Athletic Association (FHSAA) set Monday, August 2nd as the first day we can start.
All players who intend to try out must get clearance by PVHS Athletic Department prior to trying out. See our PV Athletic website for the clearance instructions/forms needed. 
I ask that all players be ready to tee it up and play on August 2 and every day thereafter. The actual dates/times and golf course locations for tryout play is fluid at this time. Our local golf courses do their best to get our team on the calendar at "no-cost" to the players or our program. This alone is awesome when you consider where we get to play.
The number of days I will need for tryouts is dependent on weather, course availability, the number of players trying out, and scores posted after the first day or two. The situation will dictate how our tryouts will play out. We typically have 30+ players every year trying out. The level of play by players on our team is elite among junior golfers. It is very competitive, to say the least. The number of players kept on the team is determined post tryouts. It usually falls around 12-15 players. To give you an idea of scores, last year our number 15 player averaged 41.66 for 9 holes and 81.33 on 18- hole practice/qualifying rounds.
I recommend and suggest all players join and play in all our local Junior Golf Associations.
They have different levels for players to participate and compete in tournaments. From beginners to elite levels. Junior golfers earn their ranking around the State and the Country. Level of play and scores determine rankings. I look regularly at the Junior Scoreboard rankings and sometimes use these to determine team individual rankings along with our own team qualifying rounds."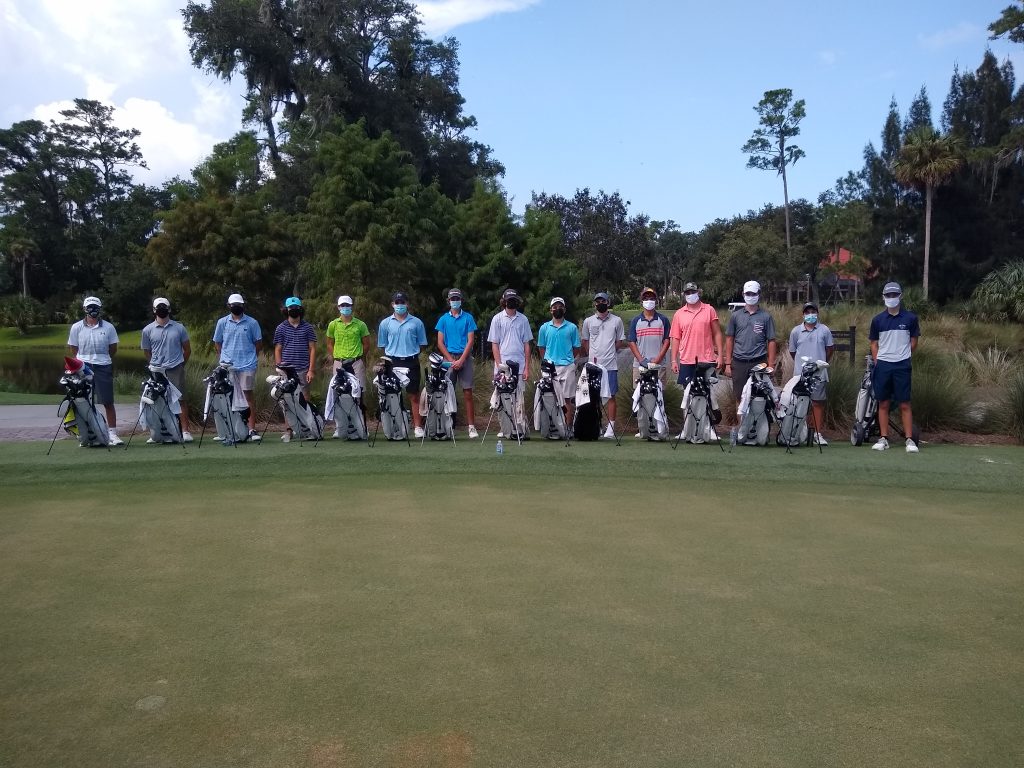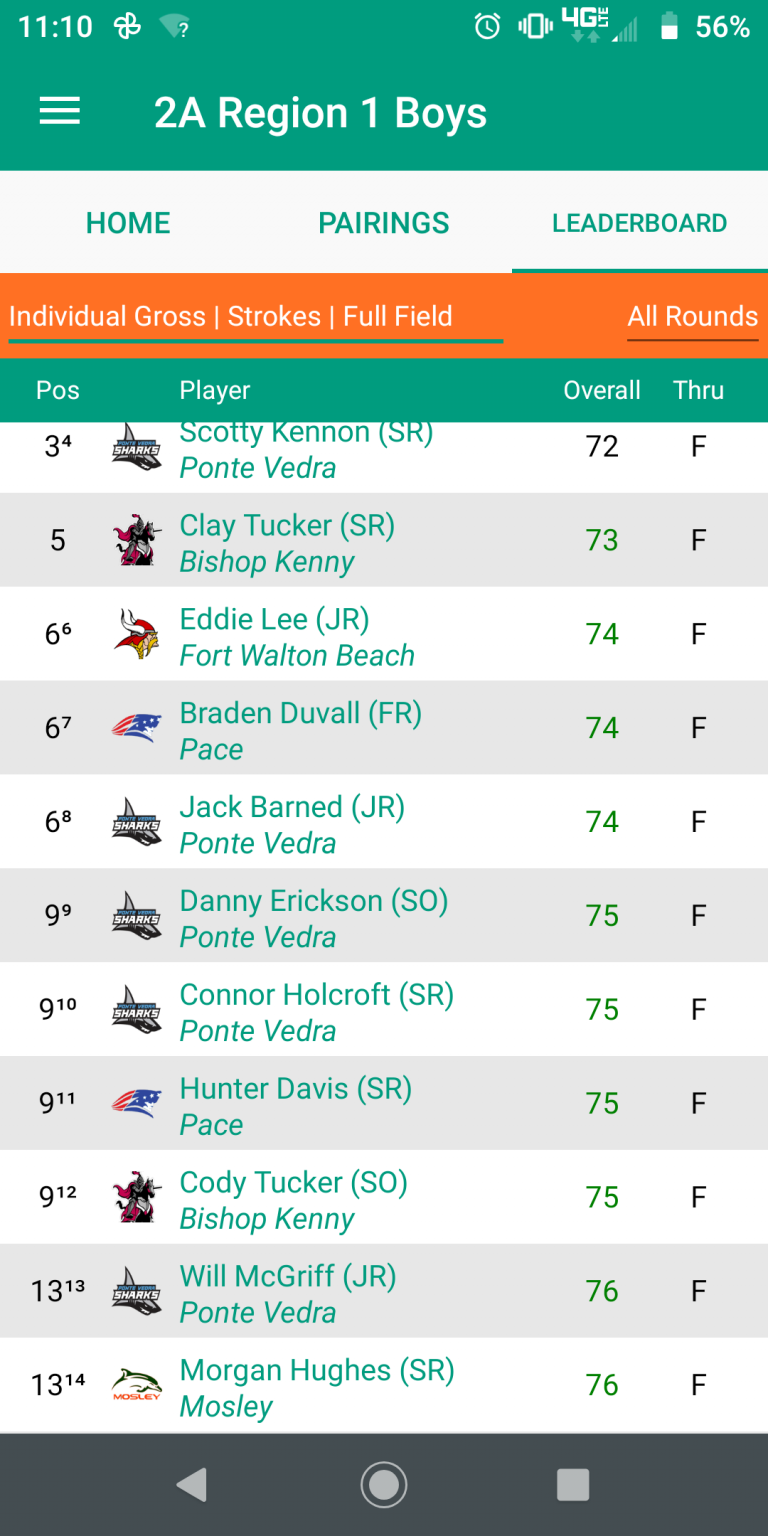 region champions once again!!!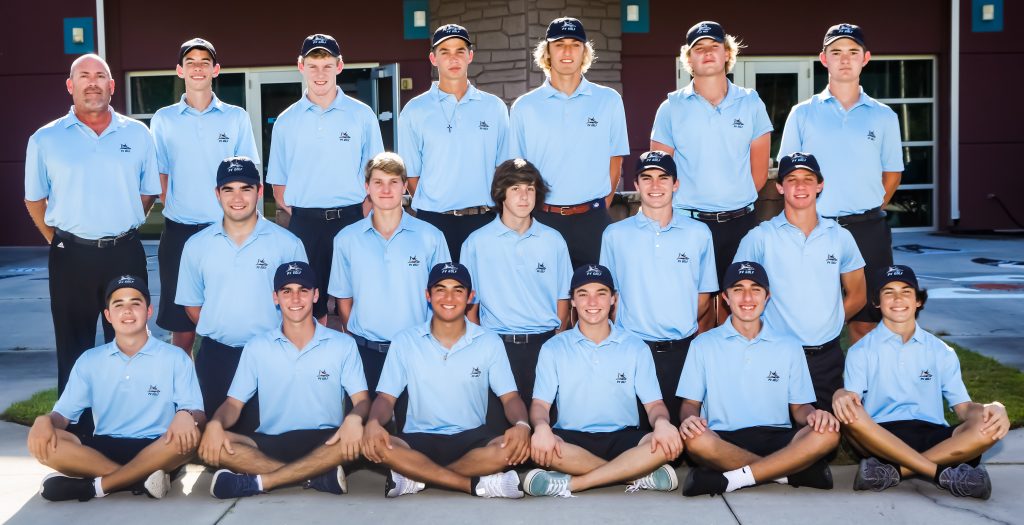 The 2019 – 2020 Ponte Vedra Boys Golf Team 
 
---
Florida High School Athletic Association or FHSAA is the governing body that oversees our sports. They determine when we can begin tryouts, play matches, and what clearing house information is needed prior to a student athlete being able to participate in a high school sport. Please note all the documentation, physicals, and videos (if applicable) needs to be completed and checked off by PVHS Athletic Director, Eric Frank, prior to being allowed to participate or tryout for the team. You can find these items on the main Athletic website or in the below section titled "Registration Instructions."
"Coach Leapley DOES NOT collect and/or clear any of the student athletes. Notification of clearance for an athlete to tryout is sent to the coach once the online process is completed and the physical is uploaded. Players selected by the team will be picked by the coach based on the following criteria:
Scores posted during tryout rounds
Collection of junior scoreboard data at the parent meeting (what association, date/time/location of tourney, classification for which the player played, scores etc…
Discretion of the coach
The number of players selected will be determined at a later date.
BACK TO BACK 2A STATE CHAMPIONS!!!!!!!!!!!!
The boys golf team became Back to Back State Champions at Howie Hills in Orlando on November 3, 2018.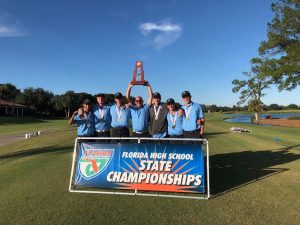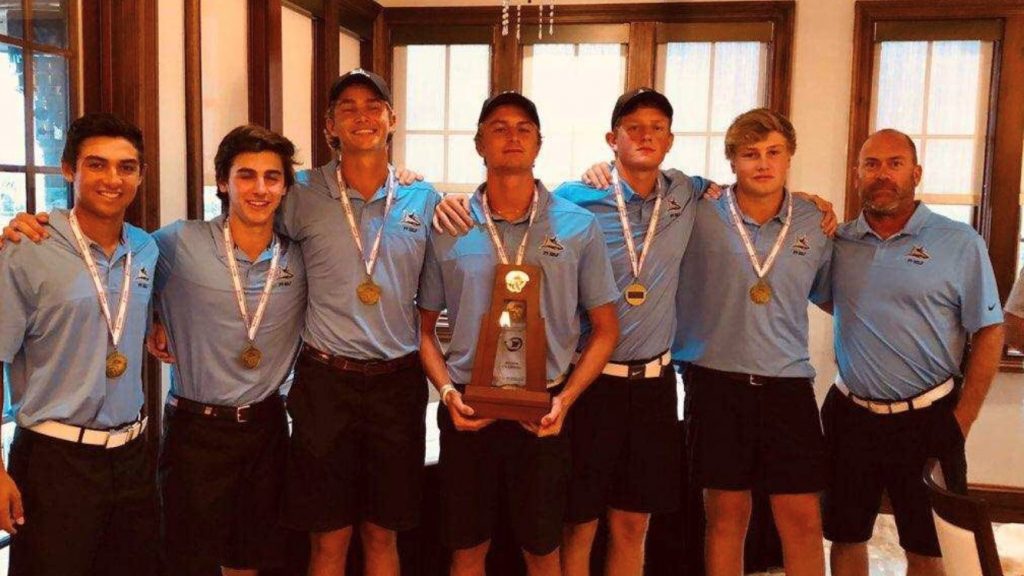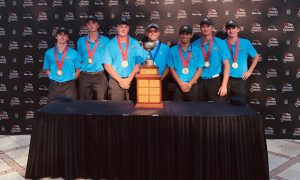 Jr. Honda Classic in Palm Beach
October 16, 2018
From Coach Mickey Leapley:
Everyone at the Honda Invitational contributed on either the first, second or both days. How about it for number 6 player, Conner Holcroft, going low for the team.
Depth in the lineup is a key factor for continued success in our golf program. I say this a lot… "Competition breeds success". It's true, all 15 players push our team to where we are today. Good stuff.