DAILY ANNOUNCEMENTS: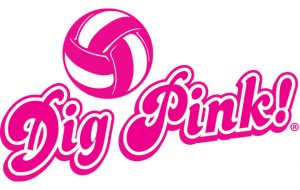 On Tuesday, 9/25, the girls volleyball team will host district rival, Matanzas High School.  What makes this a special game and a special evening is that it is our Dig Pink game.  We will honoring those who have battled Breast Cancer as well as paying special tribute to those we have lost.  Please come out and help us in supporting Breast Cancer Research.  Go Sharks!
JV @ 5:30
Varsity @ 6:30
---
September 26
October 24 /Retakes
Order forms will be distributed through English Classes


---
Senior Superlative Nominations will be collected during lunches on the patio September 27th & 28th.
Nominations will be tallied and superlative winners will be announced
at the Senior Luncheon on October 3rd during 4th period.
---
National Art Honor Society:
All NAHS Applications are due this Friday, September 28th  to Ms. Reyes in room 550. Please be sure to follow all the steps of the application process.
*Incomplete and late applications will not be accepted.
---
It's Hispanic Heritage Month!

DID YOU KNOW…
…that when the Spaniards encountered the Americas, they did not realize that what they had actually found was another old world, which was just as diverse and rich in its own culture as their own. Spaniards were unprepared for the magnificence of its structures and the sophistication of its people. They were in awe of the splendor and organization of the marketplaces and of the harmony and order in which the inhabitant people worked and lived.
---
Girls Soccer conditioning and tryouts:
Conditioning -Sept 26, Oct 1,3,15,17. Meet at track after school with running shoes and cleats.
Varsity tryouts- Oct 22-26
JV tryouts- Oct 24-26
Prior to participation, Athletic clearance must be completed. Forms are found at www.athleticclearance.com
Any questions can be forwarded to Dave Silverberg.
[email protected]
---
 PVHS BLOOD DRIVE ON SEPTEMBER 27. CLICK FOR DETAILS.
Register at both lunches on Sept. 26th 
REGISTER ONLINE:
https://www.oneblood.org/donate-now/donation-centers-list-select-time.stml?driveID=692918
---
Attention ALL students!!!  Math tutoring is now available on Tuesday and Thursday's (8:30-9:10) in two locations:
750 POD (any student can come)
Tutoring room (with the adult tutors and student tutors) for all standard level math students


---
PVHS SPLASH! Special Announcement!
---
---
---
You can buy your tickets to all home football game on GoFan!
Skip the lines and get in faster!!! Download the GoFan app and get your tickets today!
GoFan main link to all games for the 2018 season: https://gofan.co/PonteVedraSharks
---
Write an essay -WIN MONEY!
14th Amendment – 2018 Essay Contest
---
All 9th -12th grade boys are welcome to participate in the Boys Basketball Open Gym each week day, BEFORE SCHOOL from 7:15 – 8:45 am (through Friday, October 19th with the exception of holidays or scheduled days off on the school calendar.)
Prior to participation,  Athletic Clearance MUST be completed.  Forms are found at www.athleticclearance.com.