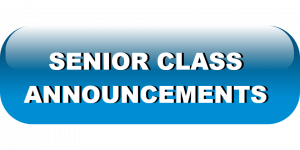 ---
Students interested in attending The Onejax Metrotown Institute can pick up an application in the front office. The Institute is offered June 17 -June 20 or July 22-25. A registration fee is required.
---
RISING SENIORS:
The nomination process for the Morehead Cain Scholarship has changed. Nominations are now due in June. If you would like to be considered to receive a nomination from PVHS for the Morehead Cain Scholarship (University of North Carolina), please submit a resume and unofficial transcript to Mrs. Martinez in the College and Career Center by this Friday, May 24th to ensure that we have our nominees submitted by the summer deadline.    
---
This summer, be a part of the 1st Kids Summer Wrestling Camp at PVHS. This week long camp is for beginners ages K-8.
Our goal is to learn wrestling fundamentals and compete from beginning to end. This camp is designed for kids to have fun and develop a competitive mindset.
📍Ponte Vedra High School
⏰8 AM – 2 PM
🔜June 3rd-7th
---
Rising 9th through 12th grade boys are welcome to participate in the Bud Beech Summer Basketball program this summer.  Activities for the summer will begin on Tuesday, May 21st at the PVHS Gym.  Please visit www.budbeech.com  or http://budbeech.com/files/131515816.pdf for complete information and registration forms.  Questions may be directed to [email protected] or 904.686.4075.  
KNOW BEFORE YOU OWE
Students can check to see what materials are assigned to them by visiting: http://bit.ly/sharkbooks
Click "Log In" and use your S number and Password
Click on "MY INFO" (at top right corner)
All library books, textbooks, and fines owed to the Media Center are displayed.
---
Click image for important community service guidelines