Ponte Vedra High School Academy Programs
Mari Ellen Asplen, Academy Program Coordinator
MariEllen.Asplen@stjohns.k12.fl.us
904.547.7376
The Academy of Biotechnology and Medical Research will seek to engage, excite, and educate students about the promise and challenges of biotechnology through inquiry-based methods of instruction and advanced curriculum, while addressing social and ethical issues in on of Florida's premier growth industries.

The Academy of International Business and Marketing is devoted to providing students with an internationally focused curriculum that will enable them to compete in an increasingly global economy. The curriculum is designed to give students the foundation, insight, and knowledge to conduct the functions of business in a global arena.

Academy Teachers



Mrs.Marisa Leonard

-

International Marketing
leonarm@stjohns.k12.fl.us

Mrs. Chris Kochan

-

  International Business
kochanc@stjohns.k12.fl.us

Dr. Kathryn Kehoe –

Biotechnology and Medical Research


kehoek@stjohns.k12.fl.us
Current Academy Students- If you intend to stay in the academy next year you MUST complete the Intent to Return application. Select the Academy Application link to the left. If you are attending PV out of zone, please be sure to complete an out-of-zone waiver form in addition to the application.
 
Why Join an Academy?
A career academy is a "school within a high school" that offers structured, personalized learning through career-related classes with a focus on Science, Technology, Engineering, and Math. Academy students have opportunities to earn college credit through Dual Enrollment classes and industry certifications. Academy students also have opportunities for summer internships which connects them to our community business partners. Academy classes are elective classes and count towards graduation and Bright Futures Gold Seal Scholarship.
---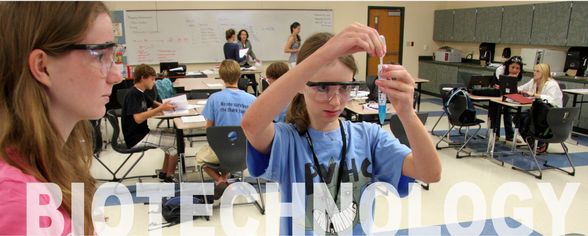 For more information or questions please contact
Mari Ellen Asplen Program Coordinator