Friday, October 12th ended the 1st quarter marking period.   Report Cards will be available in HAC on October 24th.
---
DEADLINE FOR SENIOR PICTURES FOR YEARBOOK
---
2018-2019 Instructional Materials Adoption- Mathematics
The St. John's County School District will be adopting new Mathematics materials.
If you would like to be part of the process please contact Keith Morris, Mathematics Department Chair,   [email protected].
---
Sign up for SHARK BYTES to receive updated school information.
---

click here to learn more about PTO @ PVHS
The Ponte Vedra Recorder is offering to contribute $10 of your one-year subscription to the PVHS PTO. You can get all the news of the community and make a contribution that will go directly back to the school. Download the flyer and sign up for your subscription today!
Tweets by PonteVedraHigh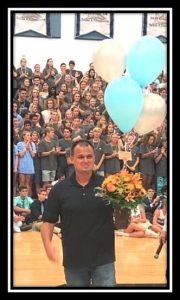 Mr. Weinbrenner
Social Studies Department Chair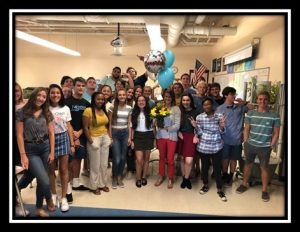 Ms. Chandler
Science Department
---
Share Your Photos with the Yearbook
---