News and Events:  
Find out what is going on and around PVHS through our News and Events and Yearbook information can be found on the Student Life page.
Parents Sign-up for Shark Byte, the schools Newsletter to know what is happening around school. Visit the Shark Byte page to read the School Newsletter.
---
As spring approaches, we are noticing an increase in the number of students driving to school and parking at PVHS. Please note that only juniors and seniors with a valid PVHS parking pass may park on campus.
Also, a gentle reminder that Davis Park is not approved parking and is not affiliated with Ponte Vedra High School. This area is not supervised by PVHS. Students choosing to park their cars at Davis Park do so at their own risk. We appreciate your cooperation.
---
Student SAC Needs Assessment Survey:
Students, here is your opportunity to share your experiences at PVHS. This link will take you to the annual needs assessment where you can give us your feedback. Thank you for helping.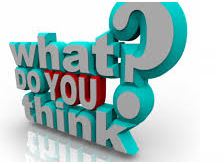 https://surveys.stjohns.k12.fl.us/TakeSurvey.aspx?SurveyID=n4LH5744
---
ESE PARENT ADVISORY COMMITTEE
St Johns County Schools (SJCS), Florida Diagnostic Learning Resources Services (FDLRS), and Florida Inclusion Network (FIN) offer
Topic:  OVERVIEW OF PROGRAMS & SERVICES FOR STUDENTS WITH AUTISM AND RELATED DISABILITIES
Date/Time:  4/11/17 from 6:00 pm – 7:30 pm
Location:  Pedro Menendez High School 600 FL-206, St. Augustine, FL 32086
Goal:  To ensure parents of students with Autism have knowledge of available resources.
---
ESE NEWS
The St. Johns County School District is required to annually notify parents of students with disabilities that they may be found eligible for the McKay Scholarship Program for Students with Disabilities.  For more information, please see McKay Letter 2017-2018 and/or visit http://www.stjohns.k12.fl.us/ese/choice/.
To read more about the SJCSDistrict ELL Plan 2016-2019 please view the linked document.
---
PTO: JOIN THE PTO and support our Shark family All money raised from membership and fundraising goes directly to support the faculty and students of PVHS.
---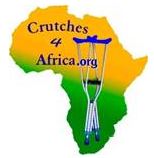 Crutches 4  Africa is collecting no longer needed mobility devises:
Over the next month, bring crutches, canes, boots, wheelchairs, walkers…etc. to the front office.  Let's help those in need across the globe!
---
Congratulations to the Five Finalists from Miss Ponte Vedra 2017 Pageant:
4th Runner up- Jordan Bartfield
3rd Runner up- Maddie Paris
2nd Runner up- Olivia Wolford
1st Runner up- Molly Miller
Miss Ponte Vedra 2017- Isabella Jones
---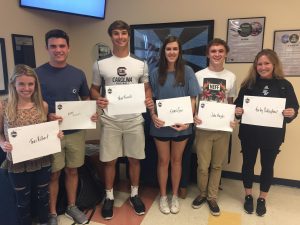 Congratulations to our Exchange Club Senior Student of the Month Nominees:
March's Exchange Club Senior of the Month nominees: Tori, Evan , Nick, Emma, John & Farley!!🎉
2 students will be selected by the Beaches Exchange Club and then will be honored at a breakfast at the end of the month.
---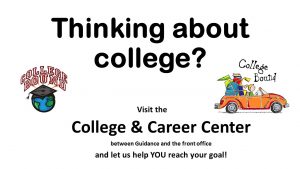 ---
Congratulations to  Academy of Biotechnology & Medical Research senior, Nick Famularo, who was named as the St. Johns County Sunshine State Scholar!
---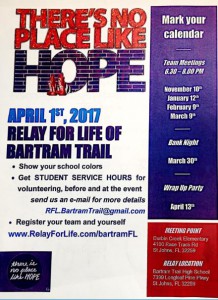 ---
NEW STUDENT REGISTRATION IS BY APPOINTMENT ONLY
To enroll your student you must have completed the 2016-2017 REGISTRATION PACKET. For the 2017- 2018 school your please complete the,2017-2018 PVHS Registration Packet 
You must provide all documents that are listed on the Enrollment Checklist. Most important is your Proof of Residency and Immunization without either we cannot enroll your student. Residency requirements can be found on our Guidance page. You also have to bring an unofficial or official transcript with you for the counselor to determine the best courses for your student. Without one you will not be able to see a counselor to discuss classes and we will have to reschedule.
Please contact Ms. Nightingale to schedule an appointment or to answer any questions. She can be reached at 904-547-7366 or by email.
---
---
The Class of 2017 PVHS Graduation will be held Wednesday May 24th at 3:00 PM at UNF
---
Important Information for Seniors!

Order Your Cap & Gown: from Herff Jones. Contact Kevin Whitlow with any questions about caps, gowns and announcements at 904.363.1905
April 7 – Grad Bash. Tickets are $100 and on sale Feb 15 @ 8:00 in Mrs. Collazo's room.
May 5 – Last School Day for Seniors
May 8 – 11 – Senior Exam Week
May 11 – Senior Awards Night. Seniors receiving awards will be sent an invitation to attend.
May 15 – 9am – Noon – Debt Day. All debt must be cleared including library fines, textbooks, and cafeteria balances. You will receive your caps, gowns and honor cords and graduation tickets as well. Students who have paid dues will receive 10 tickets. Please pay your $30 dues to Mrs. O'Brian. 
May 15 – Senior Luncheon. Details here soon.
May 17 – Graduation Rehearsal. 11:30 am at UNF Arena. Attendance is MANDATORY. See Mrs. Collazo or Ms. Lee if you have concerns.
May 24 – Graduation! 3:00 pm at UNF Arena. Students must arrive by 2:15pm. Dress appropriately for this occasion. No flip flops or shorts please.
---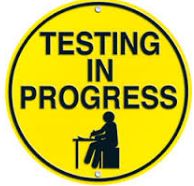 PVHS needs your help! We are in need of volunteer proctors for the 2017 testing season. Please sign up through our Sign Up Genius page http://tinyurl.com/PVHS-Proctors
---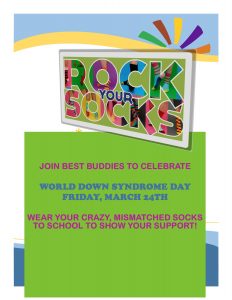 Rock your Crazy Socks and Celebrate with Best Buddies on March 24th
---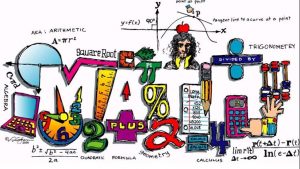 Math News
After school review session for standard and honor students in Algebra 1, Algebra 2, and Geometry start Tuesday, March 28th. The reviews include material from earlier in the year, practice test questions and small group tutoring.  Sessions are Tuesday and Thursdays 4- 5 PM in room/pod 750.  No pre-registration is required.  Participants must provide their own transportation home.
---

Congratulations to our American Legion Girls State Representatives:
Stella Hymeri who will represent our school in Tallahassee this summer!
---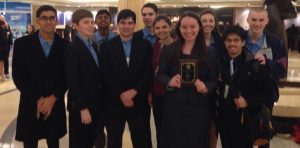 Congratulations to those who attended and competed at the 43rd annual National High School Model United Nations Conference in New York City, the largest high school conference in the world.  Our team of students represented the nation of Armenia ranging from human rights issues to economic conditions in developing nations. PVHS Model UN students accepted an Award of Merit, which is a third place honor locking our school as one of the top 20 Model United Nations programs in the world. Congratulation Hannah Lilley, Lauren Kammerdeiner, Michael D'Aquilla, Gregory Kearney, Jordan Bartfield, Saavan Rijsinghani, Ryan Peterson, Christopher Cavaliere, and Indrajit Sokkar.
---
What does it mean to be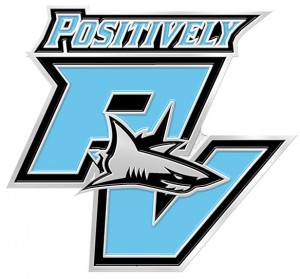 Click the Positively Icon to find out more information and you can also view the Positively PV video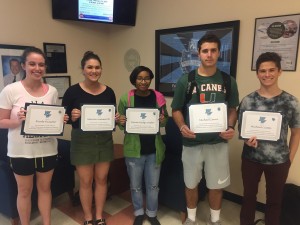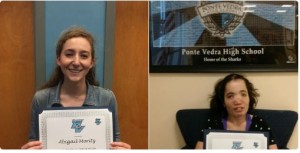 Congratulations to our Month of January recipients 
Students:
Abby Moritz
Marian Summerall
Abby Kantor
Michael Licato
Nikki Piccone
Sanaa Hodge Butler
Michael Zenni
Faculty and Staff:
Dr. Chiclana
Ms. Rodriguez
Ms. Hodge
Mr. Reynolds
---
Grab Your Friends & Your Dancing Shoes for a Great Cause!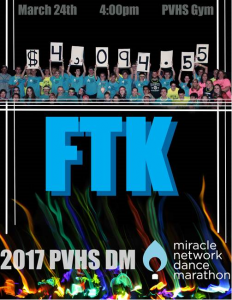 You don't have to be a dancing star to participate in the  2nd Annual PVHS  Children's Miracle Network Dance Marathon!
March 24th
4:00-9:30pm
PV Gym
Follow this link for more information and to register:
http://events.dancemarathon.com/event/PVHS
---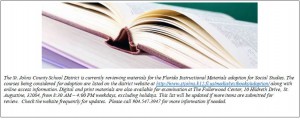 Information regarding the Instructional Materials Adoption
---

Did you know the Ponte Vedra is now on Twitter ? You can follow us for school news and school updates @PonteVedraHigh
News and Events
---