News and Events:  
Find out what is going on and around PVHS through our News and Events and Yearbook information can be found on the Student Life page.
Parents Sign-up for Shark Byte, the schools Newsletter to know what is happening around school. Visit the Shark Byte page to read the School Newsletter.
---
Student SAC Needs Assessment Survey:
Students, here is your opportunity to share your experiences at PVHS. This link will take you to the annual needs assessment where you can give us your feedback. Thank you for helping.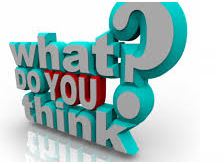 https://surveys.stjohns.k12.fl.us/TakeSurvey.aspx?SurveyID=n4LH5744
---
To read more about the SJCSDistrict ELL Plan 2016-2019 please view the linked document.
---
PTO: JOIN THE PTO and support our Shark family All money raised from membership and fundraising goes directly to support the faculty and students of PVHS.
---
 
Information Packets were sent home with students and more are available at the front desk.
 Class Rings
Herff Jones representatives will be on campus on February 14th, 15th and 23rd  to take class ring orders.
Go online for more information-
https://highschool.herffjones.com/secom/home
 Senior Cap & Gown and Graduation Announcements: Go online for more information-
https://highschool.herffjones.com/secom/home
---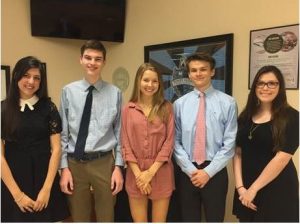 Congratulations to our Exchange Club Senior Student of the Month Nominees:
Caroline King, Jack Fox, Sarah Snyder, Mark Davey and Taylor Fleming
2 students will be selected by the Beaches Exchange Club and then will be honored at a breakfast at the end of the month.
---
PVHS College Fair
Wednesday, Feb. 22 from 5-7pm in the gymnasium.  Students, you and your friends will want to register BEFORE THE EVENT so you can get the most out of the event.   The event is OPEN TO THE PUBLIC.
Need more information, see our College Fair Q &A, Before the fair questions, and the 2017Colleges and Universities attending.
---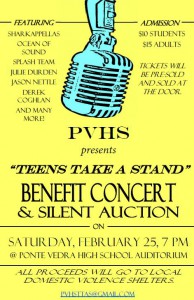 Teens Take a Stand
---
Congratulations to  the Jazz Ensemble 1 for earning an overall Superior at the Jazz Band Assessment. This is the highest rating a band can receive. The kids were great and received many compliments from other students and band directors in St. Johns, Flagler, and Clay counties.
Jazz Ensemble 2 received and overall Excellent, which is the second highest rating a band can receive.
---
---
NEW STUDENT REGISTRATION IS BY APPOINTMENT ONLY
To enroll your student you must have completed the 2016-2017 REGISTRATION PACKET. For the 2017- 2018 school your please complete the,2017-2018 PVHS Registration Packet 
You must provide all documents that are listed on the Enrollment Checklist. Most important is your Proof of Residency and Immunization without either we cannot enroll your student. Residency requirements can be found on our Guidance page. You also have to bring an unofficial or official transcript with you for the counselor to determine the best courses for your student. Without one you will not be able to see a counselor to discuss classes and we will have to reschedule.
Please contact Ms. Nightingale to schedule an appointment or to answer any questions. She can be reached at 904-547-7366 or by email.
---
---
The Class of 2017 PVHS Graduation will be held Wednesday May 24th at 3:00 PM at UNF
---
Important Information for Seniors!
Order Your Cap & Gown: from Herff Jones. Contact Kevin Whitlow with any questions about caps, gowns and announcements at 904.363.1905
April 7 – Grad Bash. Tickets are $100 and on sale Feb 15 @ 8:00 in Mrs. Collazo's room.
May 5 – Last School Day for Seniors
May 8 – 11 – Senior Exam Week
May 11 – Senior Awards Night. Seniors receiving awards will be sent an invitation to attend.
May 15 – 9am – Noon – Debt Day. All debt must be cleared including library fines, textbooks, and cafeteria balances. You will receive your caps, gowns and honor cords and graduation tickets as well. Students who have paid dues will receive 10 tickets. Please pay your $30 dues to Mrs. O'Brian. 
May 15 – Senior Luncheon. Details here soon.
May 17 – Graduation Rehearsal. 11:30 am at UNF Arena. Attendance is MANDATORY. See Mrs. Collazo or Ms. Lee if you have concerns.
May 24 – Graduation! 3:00 pm at UNF Arena. Students must arrive by 2:15pm. Dress appropriately for this occasion. No flip flops or shorts please.
---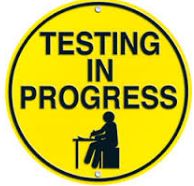 PVHS needs your help! We are in need of volunteer proctors for the 2017 testing season. Please sign up through our Sign Up Genius page http://tinyurl.com/PVHS-Proctors
---

On March 7, Join us for High School 101
This will be an opportunity for parents to gain information regarding registration, electives, athletics and an AP forum for students who will be entering PVHS next fall.
6:00- campus tours
6:30 – information sessions
---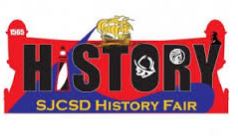 Congratulations
– Caroline Dent: 1st Individual Exhibit
– Madison & Peter Lucchino: 1st Group Exhibit
– Bailey Wagoner, Matt Howard, Annessa Michalak: 2nd Group Exhibit
– Maria Rea: honorable mention website
---
---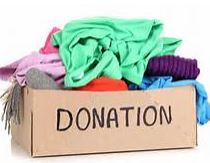 National Honor Society is  holding  school wide clothing collection service project to benefit the Betty Griffith and Hubbard Shelters from  February 10th through Friday, February 24th.   Please bring any clothing items that you may have stored in your homes that are in good condition to donate to the families in need.  There will be boxes around the school in the following areas:
Main office
RM 309- Sra. Cortés´s  room
Guidance Office
---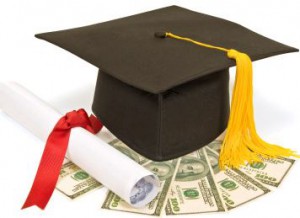 Seniors: Scholarship Opportunity!
Applications for CEC Charitable Foundation Scholarship for graduating seniors is now available.  It is a 4 year need based scholarship and the deadline is March 1.
Details and application can be found on: http://www.christepiscopalchurch.org/in-our-community/charitable-foundation/scholarships-and-grants/
Don't forget to be checking Naviance for other scholarship opportunities!  Many deadlines are approaching.
---
Attention Sophomores!
If you are interested in Youth Leadership St. Johns (YLSJ), a program designed  to develop a corps of informed, committed and qualified young people capable of providing dynamic leadership in their schools, careers and communities, then make sure you download and submit an application to St. Johns County Chamber of Commerce before March 10.  Follow the link below to learn more about the program and to download an application.  If you have any questions, please contact Mrs. Asplen


http://www.sjcchamber.com/ylsj
---

Congratulations to our American Legion Boys State Representatives:
Deven Malone
Nick Famularo
They will represent our school in Tallahassee this summer!
---
What does it mean to be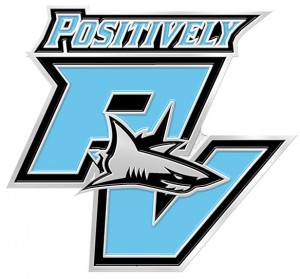 Click the Positively Icon to find out more information and you can also view the Positively PV video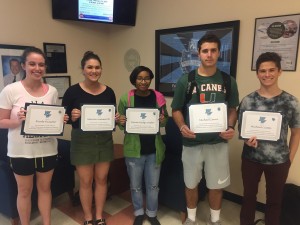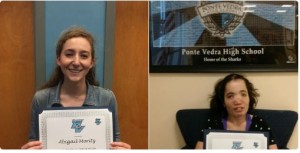 Congratulations to our Month of January recipients 
Students:
Abby Moritz
Marian Summerall
Abby Kantor
Michael Licato
Nikki Piccone
Sanaa Hodge Butler
Michael Zenni
Faculty and Staff:
Dr. Chiclana
Ms. Rodriguez
Ms. Hodge
Mr. Reynolds
---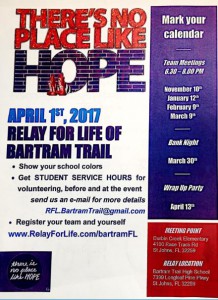 ---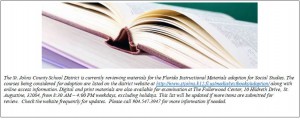 Information regarding the Instructional Materials Adoption
---
Did you know the Ponte Vedra is now on Twitter? You can follow us for school news and school updates @PonteVedraHigh
News and Events
---