Ponte Vedra High School Wrestling
Head Coach:  Josean Gonzalez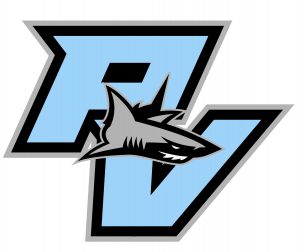 email:  [email protected]
Assistant Coaches: Chuck Compton, Rod Maritatio,
---
Tryouts will be held on November 12th & 13th
at 4:00 PM in the wrestling room (Room 525)
Please bring a t-shirt, gym shorts, and running shoes.
---
REGISTRATION INSTRUCTIONS
Please click on the below link for step-by-step directions on how to upload documents for your athlete.
Ponte Vedra Student Athlete Registration
---
New players who transferred to Ponte Vedra after attending another high school must also complete a GA4 form
Home school students must complete and EL7 form with our county office and submit to athletics prior to the first day of the season along with the above listed forms.
---
If you have any questions with uploading your forms, please contact Debbie Strauch, athletic secretary  

[email protected]
---
Morning Practice will start on November 13th from 6:30 AM – 8:30 AM (Showers will be accessible.)
AM Coaches – Coach Compton & Coach Gonzalez
_______________________________________
Afternoon Practice – 4:00 PM – 6:00 PM ~ Remember that Wednesday's are a shorter day. We will have practices on Wednesdays from 3:00 PM – 6:00 PM
PM Coaches – Coach Rich Maritato, Coach Rod Maritato & Coach Gonzalez
---
Holiday Practice Schedule
Wednesday – Friday   November 21-23, 2018       Thanksgiving Break
THIS IS A CRUCIAL PART OF THE SEASON
We will have regularly scheduled practice Morning and Afternoon on November 19, 20, 21. Practice will be from 8:00 AM to 10:00 AM (Both Groups will practice together.)
We will have Weight Assessments done on November 27th after school. ALL WRESTLERS MUST ATTEND!!!!!
OFF November 22nd (Thanksgiving) and November 23rd
NOTE:  Our pre-season wrestling match at Flagler Palm Coast High School is Friday, November 30th. We need to be ready to compete.
____________________________
Monday – Friday          December 24 – January 4th                Winter Break
The only day we will be taking off is Christmas Day
Our practices will be from 8:00 AM – 10:00 AM (with extra opportunity for 1-on-1 coaching)
---
For info contact Josean Gonzalez at [email protected]
or Rich Maritato at [email protected]
More info can be found at the following link.
---