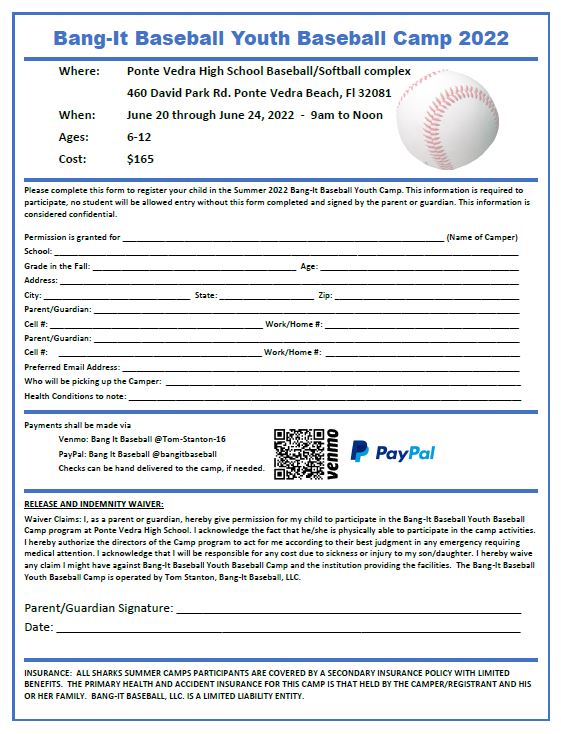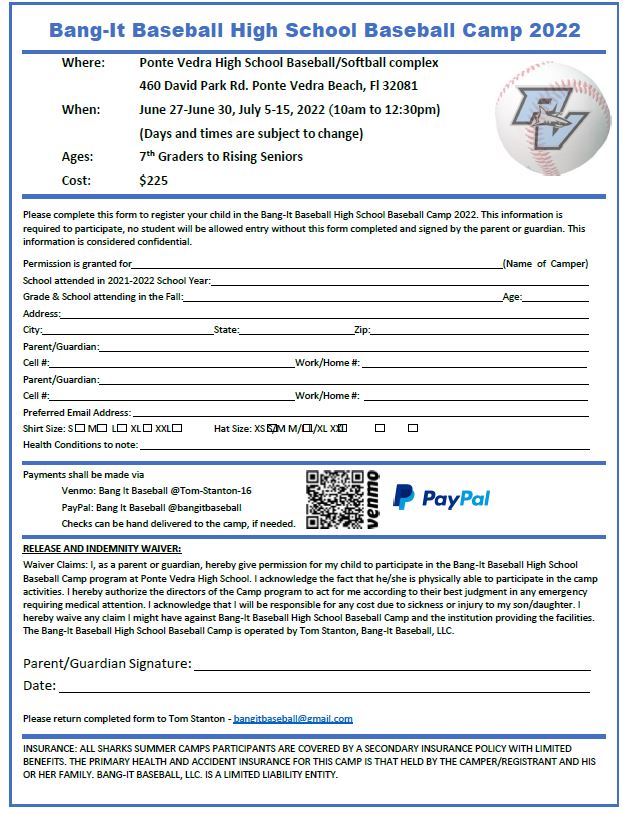 All paperwork information and safety videos are to be completed online at Athleticclearance.com and a current physical MUST be uploaded prior to tryouts.  See main Athletic website for Registration Information.
2013 Class 5A State Champions!
"On behalf of the Ponte Vedra High School Baseball Program, I would like to extend our sincerest gratitude for the support of the Ponte Vedra community. Our expectation levels are high in hopes of encouraging both our players, parents, coaches, administration, and surrounding supporters to be excited for the hard work that these young men put in year round to become better athletes and citizens. Every year, including this inaugural season, our goal is to become STATE CHAMPIONS and be one of only eight teams in the state of Florida to win the last game of the season. This is a special moment for any young athlete and we do not feel that these goals should be put on hold because we are a new school. With the support of the families, administration, and community we plan on striving towards this goal daily to allow everyone involved to enjoy such a special moment.
Our coaching staff and players at both the Varsity and Junior Varsity level, thank you for your efforts in supporting our program and we vow to produce young citizens that you will be proud of on and off the field for many years to come."
Tom Stanton
Head Baseball Coach
Ponte Vedra High School
August 21, 2018
Please join me in congratulating, senior, Tony Roca, on his commitment to play baseball at the University of North Florida.  Tony has been a huge part of the Sharks baseball program's success as a Left Handed Pitcher and First Baseman.  His hard work and dedication has paid off as he now is going to fulfill his dream of playing division 1 baseball.  Our baseball staff is so very proud of Tony and we are excited for how well he will represent his family, PVHS, and the PV community.
Coach Stanton
From Coach Stanton:
November 30, 2018
Please join me in congratulating Sebastian Rothman on his commitment to play baseball at South Georgia State.  South Georgia State is a junior college located in Douglas, Georgia and competes in a highly competitive Georgia Collegiate Athletic association.  Sebastian joins a list of Sharks that have went to South Georgia State and all of the previous have been successful in continuing their careers after playing in this competitive conference.  Sharks that have taken the path through Douglas have went on to play at places such as Nicholls State, UCF, and Miami.  We wish Sebastian luck in continuing the Sharks tradition of making his family, the PV community, and baseball program proud!
Congrats Sebastian!