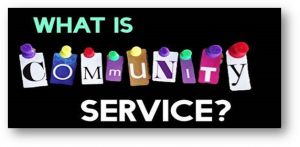 Steps to Successful Volunteering That Qualifies for Community Service Hours
Aim to complete 25 hours of community service each year of high school to have the 100 hours needed for the Bright Futures Academic Scholarship. Students can begin accruing Bright Futures Community Service hours the summer before 9th grade begins.
·         Fewer hours are required for the Bright Futures Medallion and Gold Seal CAPE and Vocational Scholarships.
·         Community service hours are not a requirement to graduate high school but can be helpful to students in discovering careers of interest, demonstrating leadership skills for resumes and scholarships, and most importantly, giving back to their community.
·         Review the St. Johns County School District Community Service Guidelines prior to volunteering. These guidelines apply to community service hours reported on student transcripts used to verify Bright Futures eligibility.
·         Verify that the organization you are planning to volunteer for is a non-profit organization by checking SunBiz. *Note: An organization being non-profit does not automatically guarantee service hours will be granted. Service completed for a non-profit organization must be done under the supervision of a staff member of the non-profit who is not related to the student and at a service location outside of the student's home.
·         Hours turned in for fostering animals will not be accepted unless the hours were completed inside an animal shelter under the supervision of shelter staff not related to the student. This information must be documented on letterhead from the shelter and signed by a shelter staff member.
·         Turn in your hours per the guidelines listed above at the end of each school year to your high school counselor.
Local Community Service Opportunities:
American Red Cross
Habitat for Humanity
Stjohnsvolunteers.org
St. Johns County Government-opportunities with public libraries, animal control, St. Augustine Amphitheatre and more!
United Way
Volunteermatch.org
*If volunteering at a St. Johns County School, students must sign in and sign out of KeepNTrack in the school's front office to have community service hours verified by the district.*