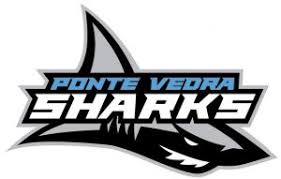 Head Coach:  Luke Moore
Email:  [email protected]
---
2019-2020 Ponte Vedra High School Girls Weightlifting Information
Practice will be Monday, Tuesday, Thursday and Friday
Until football season is over practices will be in the mornings.
Monday and Tuesday practice at 6:30 AM-7:45 AM
Thursday and Friday practice at 7:30 AM-8:45 AM
There will be three phases of our program.
Hypertrophy: October 21-November 26
Strength: December 2-December 20
Power: December 30-January 25
1 judge needed at every event.
---
2019-2020 Girls Weightlifting Schedule
Friday, November 22                                      @Nease                                               5:30 PM
Tuesday, November 26                                   @Creekside                                        5:00 PM
Wednesday, December 11                              @Matanzas                                         4:30 PM
Saturday, December 14                                  @Flagler Palm Coast Invitational      10:30 AM
2 entries per weight class
Thursday, January 9                                        Home vs. St. Augustine                      5:30 PM
Thursday, January 23                                      Districts @Flagler Palm Coast           5:00 PM
2 entries per weight class