Graduation Countdown 2018
Seniors who still need to order a cap and gown may either visit the Herff Jones website and order online https://www.herffjones.com/product/graduation/#caps-gowns
May 1: Senior Breakfast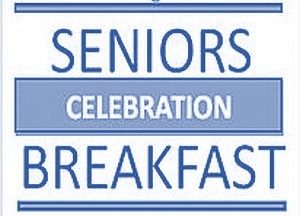 Tuesday, May 1st, 2018
8 AM, PVHS Cafeteria
Tropical Smoothie & Panera Bread will provide food.
Wear the shirt of the college or military that you will be attending!
May 1: College Decision Day Celebration

May 3 – 6pm – Senior Awards Night (Invitation Only)
Seniors receiving awards will be notified by mail.
---
Graduation Seating:
Seniors will each receive two graduation tickets. Seniors who pay the class dues of $30 can receive up to ten tickets. Once every senior receives his or her tickets, we may accommodate families who need more than the ten until capacity is full.
Tickets will be passed out on Debt Day, May 14, once seniors have cleared all debt.
Special Message from PTO: Looking Forward to Graduation? Want to Make it Stress Free?
Pay to Reserve Your Graduation Seats at the Sale on Thursday, May 3!
---
SENIOR DEBT DAY
May 14: 9am – noon

All seniors are required to come to school and clear all debt including cafeteria, textbooks and media center fees. Seniors will also "check out" with their guidance counselor to be sure all graduation requirements have been met. Once debts are cleared and guidance has signed off, seniors will receive their caps, gowns and academic honor cords, as well as two graduation tickets. Seniors who have paid dues may receive up to ten graduation tickets.
Special Note from Dr. Oberkehr: This year Debt Day (May 14, 2018) for seniors is prior to the completion of AP Exams.  Students must satisfy all graduation requirements (textbook return, debts, academic requirements, etc.) by Friday May 18, 2018 at 1:00pm in order to receive their diploma at graduation.  If these requirements are not met, they will need to report to the school the following week and resolve all matters to receive their diploma.  Thank you for your cooperation and understanding in this matter.
Seniors can check to see what materials are assigned to them by visiting:
https://sjdestiny01.stjohns.k12.fl.us/district/servlet/presentdistrictloginform.do
Use your S number and Password and click on "MY INFO." This will show any library books, textbooks, and fines that are owed to the Media Center.
To pay class dues please click on this link to sign in to SchoolPay! (also on the PVHS website)
OR see Jennifer Lee in room 560. Dues are $30 cash or check payable to PVHS.
---
May 15 – 6pm – 2018 PVHS Baccalaureate Service – Christ Episcopal Church, Ponte Vedra Beach
Attention Seniors: A word from the Baccalaureate Organizing Committee:
Would you like to play a part in the 2018 Baccalaureate Service (recite a reading, sing a song, play an instrument)?
If so, please contact Renee Reimer at [email protected] or Sue Molm at [email protected].  Respond only if you are a senior who wants to read, sing or play an instrument at the ceremony.  Due to the limited length of the service, we will be accepting names in the order they are received so don't delay.  There will be a meeting after Spring Break to share additional information with participants.
For clarification, Baccalaureate is an inter-faith ceremony which allows seniors time to reflect on their past years in high school.  It will include music, readings which are inspirational, patriotic or symbolic to your 2018 graduation year and pastoral messages.  Family members and friends are welcome to attend this free service.  No RSVP is required.
Seniors when you email us indicating your desire to participate, please let us know if you will read, sing or perform a musical number.  We are open to ideas and have a book of approved readings if you don't know where to start however all selections will be screened for content and appropriateness.  Thank you.
This event is a community event and not sanctioned by Ponte Vedra High School.
---
May 18 – 2pm Graduation Rehearsal – UNF Arena
Rehearsal is MANDATORY for all seniors. It will begin promptly at 2pm and last approximately 1.5 hours. If you have any questions about rehearsal, please email [email protected]
---
May 19 – 1pm – Graduation – UNF Arena
Seniors should arrive in their cap and gown no later than 12:15.
Seniors will report directly to the back of the arena to line up.
Seniors should arrive dressed appropriately for this important event. Boys are requested to wear slacks and dress shoes. Girls are requested to wear appropriate footwear. No flip flops or tennis shoes please.
Caps may be decorated on the flat surface of the mortarboard only. Nothing may protrude or hang below the cap. No offensive language will be permitted. Clean caps will be available for students who arrive with a cap that does not adhere to these guidelines.
Parents, family and friends may enter the arena at approximately 12:30.
Signs will be posted for directions for parking. There will not be any parking fees on this day.
---
Please contact Mari Ellen Asplen or Jennifer Lee with any questions regarding Debt Day or graduation.